Frugal Friday: Does Car Debt Make It Harder to Sell a Car?
As an Amazon Associate I earn from qualifying purchases. For more details, please see our disclosure policy.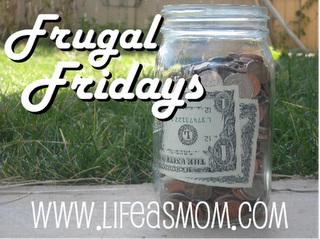 We spent the greater part of last year pricing out used vehicles. Well, I should say hubs spent the greater part of last year pricing out used vehicles. What do I know?
We knew that it was only a matter of time before our minivan bit the dust and we wanted to be prepared. We saved the money and then waited.
One of the things we noticed about the car market was the great number of "third" vehicles up for sale. That is, the extra car. The weekend excursion car. People seem to be unloading these in an effort to get more cash or to get out from under a car loan.
Car Debt Hovers
Another thing we noticed was that a lot of people had loans to pay off. And sometimes a car might be worth more, but they were willing to take less because they were desperate for the cash and to get out of the loan. To my way of thinking, they were paying more in the first place because they financed their original purchase and then they "paid" again by selling it for less.
We ended up buying a used 9-passenger SUV. We got a pretty good deal on it because we were willing to wait until the owners paid off their loan and cleared the title. This took a few weeks, some red tape, and several signed documents back and forth, but we were (mostly) patient. That patience paid off in that we got a better price on the vehicle.
The buying experience made me wonder if having car debt makes it more difficult to sell a car you no longer want, need, or can afford said car. I am no expert. That has just been my observation. So you tell me:
Does having car debt make it harder to sell the car?
What do you think? What has been your experience? Tell us in the comments section and feel free to link up any money saving idea you got.
What do YOU do to save money?
Share your favorite money-saving ideas today. Leave a link to a post that shares some frugal wisdom. (Please no giveaways or deals posts. Teach us how to fish!)