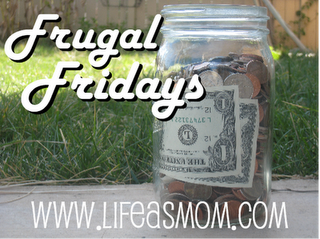 Some of the best, the simplest money saving advice is, well, simple. Sometimes, it's so simple, it may be hard for some to believe.
You've probably already seen this. But, it's priceless – in more ways than one. And it's sure to make you laugh. Enjoy! (Thanks, Lissa, for passing it on to me!)
Got a great money saving idea? Share it with us!
Write about it on your blog and bring your link back here. Anyone is welcome to participate provided that both the blog and the post are family-friendly.
Please remember
1. to add a link to LifeasMOM, so that your readers know where to find all the other good stuff that people are sharing. (It's always good to share, isn't it?)
2. to make sure that the link you share here directs us to your post, not the main page of your blog. You can find directions to do that here.
Looking forward to your great ideas!