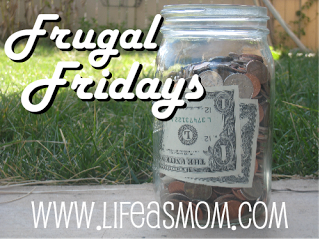 Regular readers here will be familiar with the term FishBoy. It's an affectionate moniker that we have used for our sons for quite some time. Awhile back the boys coined another term, the FishBoy Alliance, or FBA for short. This is their little club. And since I had four boys before I ever had a daughter, it certainly has been very boyish around here. Male bonding and camaraderie is well-known to me.
One of the things that my husband and the FBA have developed over the years is their method of eating breakfast at McDonalds. It's been a regular habit for several years that I take Saturday morning "off." I get up with the sun and escape my home and routines until lunchtime while FishPapa holds down the fort. (We're out of practice these days as I can't leave the baby for extended periods of time without needing to nurse her. (But, the time is coming.)
Back in Kansas City, we lived within biking distance of a MickeyD's. So, my husband would strap on helmets, load the crew up on bikes and they'd ride the 3/4 mile to McDonalds. I never accompanied them on these journeys. And since I wouldn't think of ordering anything but a Sausage McMuffin with Egg, I assumed they didn't either.
But, no. He's a clever man, my husband.
This past weekend on our 4 hour drive North, we made a stop at McDonald's and I saw in action how they do it.
FishPapa orders 3 Deluxe Breakfasts ($3.99 each) and 6 waters. This meal combo includes three pancakes, an English muffin, a sausage patty, 2 pieces of bacon, a hashbrown and scrambled eggs. They then proceed to divvy up the food. I was amazed at the quantity of food and his ability to feed 5 kids and himself for two bucks a piece.
(But, in case you're wondering, I still had my Sausage McMuffin with Egg.)
Think outside the box, look at the situation as mind over money, and you can make ends meet with some length to spare!
Got a great money saving tip? Share it with us!
Write about it on your blog and bring your link back here. Anyone is welcome to participate provided that both the blog and the post are family-friendly.
Please remember
1. to add a link to www.LifeasMOM.com, so that your readers know where to find all the other good stuff that people are sharing. (It's always good to share, isn't it?)
2. to make sure that the link you share here directs us to your post, not the main page of your blog. You can find directions to do that here.
Looking forward to your great ideas!