Frugal Tip: Follow Good Money Saving Blogs
We are a participant in the Amazon Services LLC Associates Program, an affiliate advertising program designed to provide a means for us to earn fees by linking to Amazon.com and affiliated sites. We participate in other affiliate programs as well. For more details, please see our disclosure policy.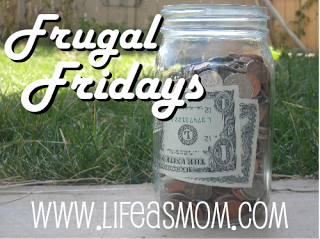 FishPapa and I were always what we would call "frugal." Even when we had debt, we didn't go on fancy vacations or drive new cars. I did price comparison shopping and clipped coupons every once in awhile. But, we didn't really see BIG SAVINGS until I discovered the wealth of money-saving blogs that are out there. Holy coupon clipping, Batman! That discovery really helped us "pinch those pennies until they screamed."
One of the beauties of blogs (and bloggers who use twitter and facebook) is that you can get up-to-the-minutes news about deals that are out there. Coupons, sales, lowest price on anything anywhere — you can get it with a few clicks. Some of my favorites include MoneySavingMom and Freebies4Mom. I've been following those girls from almost the very beginning of our get-out of debt story. And they've saved me a boatload of cash.
Today, I'd love it if you would share in the comments section 1 or 2 of your favorite money-saving blogs to follow. I am sure that I don't know about all the great ones that are out there. And we could all use a few more good cheap reads, now, can't we? I'm convinced that this is a great way to save money.
How do you save money? Share your frugal tip with us.
In the interest of exchanging good ideas, please do not post affiliate links, giveaways or deal posts. Instead tell us what you do to stretch your dollars a little farther. Share concepts and ideas that have helped you grow in saving money and being a better steward of your resources.
Write about your money saving tip on your blog and bring the permalink to that post here. If you find your link has been deleted from Mr. Linky, it is probably because you linked to your blog's home page instead of the post itself. If you need help, go here.
As a courtesy to me, your lovely hostess, please make sure that you link to www.LifeasMOM.com in your post.
If you don't have a blog, tell us your bright idea in the comments. Can't wait to learn some new tricks!