Fun Father's Day Gifts
We are a participant in the Amazon Services LLC Associates Program, an affiliate advertising program designed to provide a means for us to earn fees by linking to Amazon.com and affiliated sites. We participate in other affiliate programs as well. For more details, please see our disclosure policy.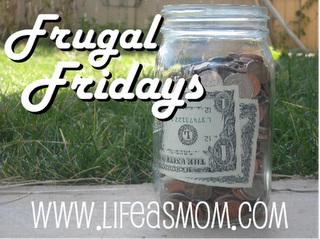 Father's Day is a little over a week away. Have you planned a special surprise yet?
I've got three special men to shop for: FishPapa, my dad, and my father-in-law. And while I'd love to buy the new guitar, the new computer, or the new horse, those items aren't in my budget.
Let's face it. Guys are hard to shop for inexpensively. Usually the items they have an eye on aren't found in the bargain aisle. The value of the gift really doesn't matter. If we put meaningful sentiments behind whatever gift we bestow, we've greatly added to its value, regardless of the ticket price.
That said, it's still fun to find unique and useful items that don't cost an arm and a leg.
If you're looking for ways to show the love, consider the following:
The Klever Kutter is a very cool tool for a very cool price.
FishPapa loves his digital grill thermometer.
The Entertainment Book is full of great places to go and foods to eat.
Print off 40 Free Photos from York and place them in a little brag book, complete with illustrations from the kids.
Or order a canvas made of one of your favorite photos.
Get 50 Free Kodak Prints or a Free Photo Magnet.
Or try one of these practically-free gift ideas.
What do YOU do to save money on gifts or just life in general?
Share your favorite money-saving ideas today. Leave a link to a post that shares some frugal wisdom. (Please no giveaways or deals posts. Teach us how to fish!)