Get Out of Debt By Increasing Your Income
We are a participant in the Amazon Services LLC Associates Program, an affiliate advertising program designed to provide a means for us to earn fees by linking to Amazon.com and affiliated sites. We participate in other affiliate programs as well. For more details, please see our disclosure policy.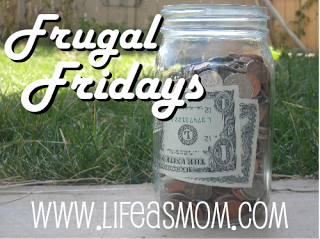 The last couple weeks I've shared bits and pieces of what FishPapa and I did to get out of debt. If you missed the first few parts, you can start at the beginning.
But, basically, it went something like this:
1. Lose the credit cards. (As in, stop using them.)
2. Listen to the Dave Ramsey show and read The Total Money Makeover.
3. Come to terms with debt by writing it all down and staring it in the face.
4. Write a new budget each month.
5. Drastically reduce expenses.
6. Increase income as much as possible.
What We Did to Increase Our Income
FishPapa has been in construction almost his entire life, part-time as a young boy, full-time since about age 16 or 17. But, he's what I like to call "a life-long learner." He's always working to improve his skill set. So, in addition to regular carpentry and remodeling work, he learned basic computer design and got a job as an independent design consultant for a local remodeling company. He also learned as much as he could about mold remediation. A $100 investment in safety equipment assured me that it would be okay for him to take on high paying "mold jobs" to increase our income.
On my end, I continued to write magazine articles. While it took some time away from the fam, I just worked it into my Saturday Mornings Off. I knew that any income it generated would benefit our family far more than any clothes and shoe shopping I could do.
We didn't switch jobs or take on second jobs, but we expanded our entrepreneurial activities to maximize their returns.
But That's Not All We Did. We Sold Stuff!
Coming to terms with debt opened our eyes to the excess stuff we had in our house. Time to downsize! We sold superfluous music equipment and lots of books on ebay. Tools, furniture, and other big ticket items we chose to sell via Craigslist. And we purged mercilessly and sold a ton of stuff at a garage sale. Thankfully, my friend Crystal navigated the yard sale waters for me as I was totally clueless how to do it. It goes without saying that it was the best garage sale we ever had, making over $300 for our family's junk.
What Else You Can Do
There are lots of other things you can do to increase your income. Maybe you or your spouse balk at the idea of another job. Well, a mom's gotta do what a mom's gotta do. If you can't reduce your expenses enough to stay within your means, then something else has got to give.
Friends of ours sold their house and moved into an apartment on her parents' property. They have their own unit, pay minimal rent, and foster relationships amongst the three generations, kids included.
Get a second job. It doesn't have to be forever. But, if it gets you over the hump, then it may be worth considering.
While you know I am fully supportive of SAHMs, I think something that can generate a small part-time income from home is worth considering. For me, writing is a natural option and one that I can do practically anywhere at anytime. The same can be said for a lot of work-from-home positions. For a year or two I ran a tutoring business from home. Students came to my house during naptime. I taught French and writing, using the skills that I already had.
Change jobs. The one you have may not be the best suited to you or use your skills to the fullest. I don't recommend quitting the current position until you have a new one secured, but if a job change will boost your income, it's worth a shot. This past year, FishPapa left the private sector for state employment. While it has its own challenges, it is a boost in other ways, especially concerning retirement and health benefits which we were previously paying for out of our own pockets.
You tell me, what else can you (legally) do to increase your income? Share it in the comments.
Part 7: Have an Emergency Fund
Got another great money saving tip? Share it with us!
In the interest of exchanging good ideas, please do not post affiliate links, giveaways or deal posts. Instead tell us what you do to stretch your dollars a little farther. Share concepts and ideas that have helped you grow in saving money and being a better steward of your resources.
Write about your money saving tip on your blog and bring the permalink to that post here. Please make sure that you link to www.LifeasMOM.com in your post.
If you don't have a blog, tell us your bright idea in the comments. Can't wait to learn some new tricks!
Powered by… Mister Linky's Magical Widgets.