Get Out of Debt with a Budget
As an Amazon Associate I earn from qualifying purchases. For more details, please see our disclosure policy.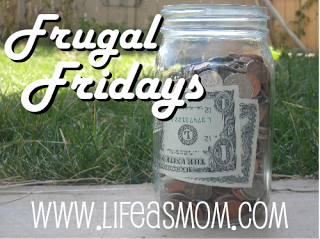 The last couple weeks I've shared bits and pieces of what FishPapa and I did to get out of debt. If you missed the first few parts, you can start at the beginning.
After saying adios to credit cards and regularly listening to the Dave Ramsey show, we came to grips with how much we were in debt at that point. $16,025.30 to be exact. (This included truck loan, home equity loan and credit cards.) We knew it was time to get to business. We had serious debt, and it needed serious attention.
One of the most important things we did was to start budgeting. Yes, I know, you're sighing already. Well, it's true; you have to have a budget.
We always knew this. The thing is that though we had tried to budget for years and years, we had never been successful. I had read all kinds of books about it, but we could neither fit into the prescribed allowances that the financial guru of the day was recommending nor could we really predict what our self-employment income was going to be. We were stuck.
Give Every Penny a Name
Dave Ramsey made it clear: give every penny a name. I had listened to the program long enough to hear him say, write it down on paper, every month. Tell every dollar where it's going to go. Together.
It was freeing not to deal with percentages. Allot 25% of your income for this, that, or the other thing. That is not my real life! I don't think in percentages. But, to take what we have and subtract what we owe? I can do that kind of math.
So, with trusty red notebook in hand, we sat down together at the beginning of every month. We went through every bill and wrote them out in a list, subtracting them from the amount of money we had to spend. Then if there was anything left, we discussed what things we thought we would need to plan for: clothes, birthdays, tires for the vehicles, etc. We also allowed each of us some "fun money" so that we would have the freedom to splurge, even if it was just a little. At this point, we paid just the minimum on all our accounts. Once we got the swing of budgeting, then we started going after our debt.
Part 5: Get Out of Debt by Reducing Expenses

What's something you do to save money? Share it with us!
In the interest of exchanging good ideas, please do not post affiliate links, giveaways or deal posts. Instead tell us what you do to stretch your dollars a little farther. Share concepts and ideas that have helped you grow in saving money and being a better steward of your resources.
Write about your money saving tip on your blog and bring the permalink to that post here. Please make sure that you link to www.LifeasMOM.com in your post.
If you don't have a blog, tell us your bright idea in the comments. Can't wait to learn some new tricks!
Powered by… Mister Linky's Magical Widgets.