Frugal Friday: Get What You Pay For
We are a participant in the Amazon Services LLC Associates Program, an affiliate advertising program designed to provide a means for us to earn fees by linking to Amazon.com and affiliated sites. We participate in other affiliate programs as well. For more details, please see our disclosure policy.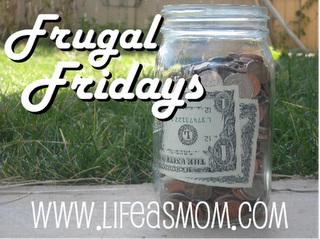 There are probably a bazillion ways that we can save money. I don't think we've even begun to mine the depths of frugal ideas. But, here at Frugal Friday we'll try….
One simple way to save money is to make sure you get what you pay for.
This past week as we were leaving Costco, the line was disrupted as the customers ahead of us were escorted to a cash register to the side of the exit. My husband had heard the exchange between the customer and the receipt checker. The employee asked, one basic question: Did you buy two basketballs?
No, in fact, the customers ahead of us had only purchased one, but they had been charged for two. The Costco employee promptly refunded their money! Needless to say, we were thoroughly impressed.
Quite honestly, I had never realized that those "door guards" were there for my benefit as well as Costco's. They've got good business sense, that Costco – on our behalf as well as their own.
And it was a great reminder to me : Read the receipt.
Preferably before you leave the premises. Even before you leave the checkstand. And better, yet, as the items are being rung.
It's happened to us multiple times that we've been overcharged for something. And we try to graciously point that out. And, yes, if I've been undercharged, I try to point that out as well.
Tell your money where to go and make sure it goes where you tell it.
What do YOU do to save money?
Feel free to share your experiences with receipt reading, but you are not required to comment or post about that. Simply share whatever YOU do to save money.
Share the permalink to your favorite money saving idea in Mr. Linky below or leave a comment. In the interests of sharing solid frugal advice, please do not post giveaways, deal posts, or affiliate links. Tell us a money saving concept that helps you stay in the black. And please, link back to Lifeasmom.com so that your readers know where to find the party.