Gifts for $10 or Less
We are a participant in the Amazon Services LLC Associates Program, an affiliate advertising program designed to provide a means for us to earn fees by linking to Amazon.com and affiliated sites. We participate in other affiliate programs as well. For more details, please see our disclosure policy.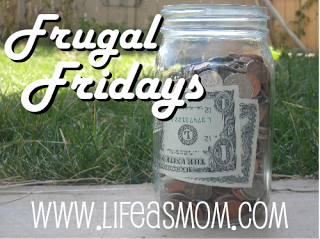 Overwhelmed by the high cost of gifts this year? Wondering how you can eke out a few nice presents for little money? Is a gift possible for $10 or less?
Yes, Virginia, there is a way.
Many moons ago when FishPapa and I were earning two incomes and had no children, we often spared no expense at the holiday. In fact, I think we were sometimes a little too extravagant. (See that? That's my mother nodding her head.) Anyway, necessity is the mother of frugality.
Or something like that.
We have had to change some habits over the years. It's no longer the wisest choice for us to spend $100s of dollars on Christmas gifts. But, that doesn't mean we have to give junk. With a little creativity we can all come up with fun gifts that don't cost an arm and a leg. And, if the holiday is really about being together and enjoying friends and family, then the extravagance of the gift shouldn't matter, anyway.
Today I present several different options for inexpensive gifts that you can give as a token of your love and friendship toward others.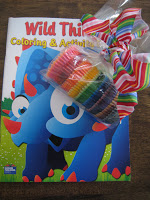 A Coloring Kit
Sort through all your broken crayons and make these muffin tin crayons. Package them in a clear cellophane bag with a festive ribbon and present them with a coloring book or two from the dollar section of your favorite store. Even my big boys were fascinated by these crayons.
foil muffin papers: $1.29, used 1/5 the package = $0.26
crayons: recycled, therefore FREE
treat bag: package of 20 for $2 = $0.10
ribbon: reused from previous year, therefore FREE
coloring book: $1
Total cost $1.36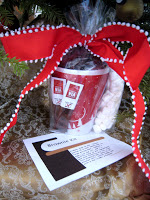 Brownie Mix
Place the dry ingredients for Cocoa Brownies into a kit, complete with a mug, and some fun mix-ins, like instant coffee, marshmallows and chocolate chips. Or prepare a muffin kit which is just as tasty.
Mug: $0.99
Brownie mix and mix-ins: $2
treat bag: $0.10
ribbon: free
Total cost $3.09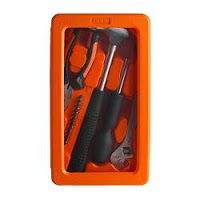 Tool Kit
If you've got an IKEA nearby, pick up the FIXA 15-piece tool kit for $7.99. Include a package of $1 bandaids as a practical, yet humorous gift for the Mr. or Ms. Fix-it in your life.
Total cost: $8.99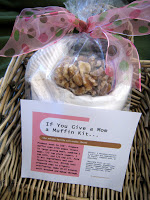 Muffin Kit
Dry ingredients are packaged with muffin papers and some fun mix-ins. Include baking instructions.
Muffin papers: $1.29
Mix and goodies: $3
Muffin Kit download: $1 (good for multiple gifts)
Total cost $5.29 for first kit, $4.29 for each kit after that
$5 Dinners
You don't mind an extra 11 cents, do ya? The $5 Dinner Mom Cookbook
is now available for preorder. The book ships on December 22nd, so plan accordingly. But, what a wealth of money-saving ideas! This falls under the category of the gift that keeps on giving. Recipes from $5 Dinners in easy-to-access book format.
Total Cost: $10.11 at Amazon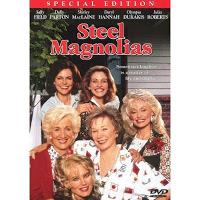 Movie Night
Select videos are on sale for $5 at Target. Pick out one to fit the tastes of your gift recipient and throw in some Junior Mints and a box of microwave popcorn. If you've got coupons, so much the better.
DVD: $5
Junior Mints: $1
popcorn (varies): $2
Total cost: $8
Ok, what have you got? Share your idea for gifts $10 and under on your blog or in the comments. Can't wait to see what brilliant ideas you have!
(If you have another money-saving idea, you can share that too. This is the first "themed" Frugal Friday and I know it's easy to forget those kind of things.)