High School Graduation Gifts that Won't Break the Bank
We are a participant in the Amazon Services LLC Associates Program, an affiliate advertising program designed to provide a means for us to earn fees by linking to Amazon.com and affiliated sites. We participate in other affiliate programs as well. For more details, please see our disclosure policy.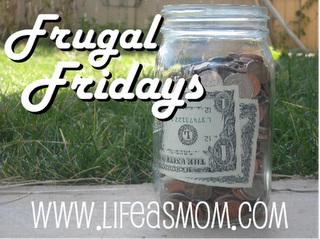 Graduation season is upon us. And before you go out shopping, consider a few frugal but fun tokens of congratulations:
Order contact cards with the graduate's name, cell phone, facebook, and twitter handle. While the modern kid has gone techno, they still need a stylin' way to exchange info when they don't have an iPhone handy.
Give a grocery or restaurant gift card.
Make a care package coupon book, basically a promise to send a basket of goodies every month they are away at school. Start it off with a summer survival bag, including: sunscreen, soda, chips, and a movie gift card.
Give him or her a copy of The Total Money Makeover. What better time to get good money habits than before you've made too big a mess of your finances?
Wrap up a basic cookbook and a starter utensil set.
What's YOUR favorite money-saving method? Share it with us.
Feel free to share your graduation gift ideas, but you are not required to comment or post about my topic. Simply share whatever YOU do to save money.
Post the permalink to your favorite money saving idea in Mr. Linky below or leave a comment. In the interests of sharing solid frugal advice, please do not post giveaways, deal posts, or affiliate links. Tell us a money saving concept that helps you stay in the black. And please, link back to Lifeasmom.com so that your readers know where to find the party.
Next week: Ideas for the College Graduate – When Real Life Begins!