Frugal Tip: Just Say No
We are a participant in the Amazon Services LLC Associates Program, an affiliate advertising program designed to provide a means for us to earn fees by linking to Amazon.com and affiliated sites. We participate in other affiliate programs as well. For more details, please see our disclosure policy.
Saying no to good things can be hard. But, it they aren't essential things, saying no can be a great way to save money.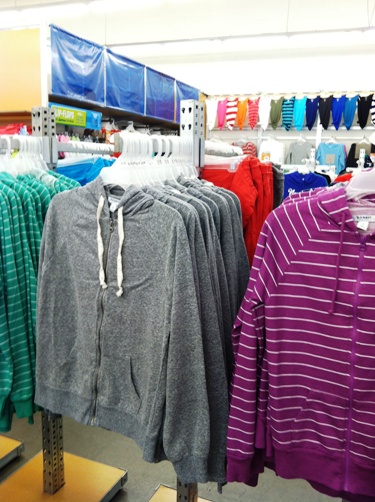 Last weekend I took my girls shopping. It was the littlest FishChick's birthday and our GIRL tradition is to buy a new dress on birthdays. I claim this as my right after birthing four boys and stepping on countless Legos.
FishChick4 chose a very cute, pink tulle ballerina-type dress and proceeded to wear it all weekend.
While we were browsing Old Navy, all kinds of cute things caught my eye. Nothing was extravagantly priced. But, I knew that if I started down the path of "just a few pieces," my bill would add up.
Did I have the money? Yes.
Were they good deals? Yes.
Were they attractive? Yes.
Did I need something new? Not really.
Oh, I tried justification mode. My old black hoodie is pretty faded. And I can't find it anyway.
But, I withstood the peer pressure. I just said, "No." I kept the $12 in my pocket. I walked right out, with only a pink tulle dress in my bag.
And you know what? I found my hoodie as soon as I got home. And I'm okay with that.
Small ways to save are like drops in a bucket. Eventually, they fill up the bucket.
Today's Frugal Friday!
Time to swap ideas and inspiration for saving money.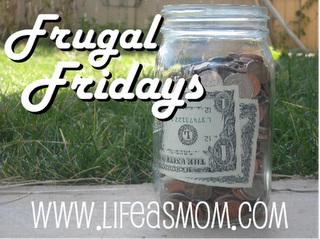 How do YOU save money?
Please remember to follow the Frugal Friday Guidelines or be deleted.
Post a money saving idea and explain how it is helpful in your post.
No giveaways or deals posts.
Recipes are allowed, but you must explain how it saves people money.
Please include a link back to Life as MOM.