Frugal Friday: Learning to Save in a New Part of the Country
As an Amazon Associate I earn from qualifying purchases. For more details, please see our disclosure policy.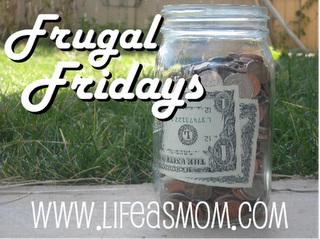 Relocations are happening all around us, especially in the height of summer. Moving itself can be expensive. There's the transportation, the boxes, the deposits, not to mention setting up shop in a new home. Often brooms and trash cans don't make the trip.
But, what about learning the ropes in a new area? That can be tough, too. You know where all the good deals are in your old town and now you need to figure it out all over again? Ugh!
Frugal Relocating
Here are some ideas to consider as you get a move on.
Give yourself a break. You are learning all over again. And that's okay. The dust will settle, and you will figure it out.
Don't worry about nabbing the deals right away. Get the groceries you need to get by for a week or two. In my experience, Walmart has the lowest prices all around. They might not beat sale prices elsewhere. But, for one-stop shopping, it's a good bet. And Walmart is everywhere….
Research. Spend some time doing online searching of your local grocery stores. Check out MoneySavingMom's Database of Store Deals. Visit your store's websites and browse their online ads. Walk the aisles when you're not in a hurry. Take note of prices. Talk with customer service and find out about their coupon policies.
Talk with friends. As you meet people and develop comfort with them, ask where they do their shopping. You may find some local secrets you wouldn't otherwise discover on your own.
Have fun. Just because you're pinching your pennies, don't feel like fun is excluded. Consider ways to enjoy summertime on a dime. Visit your local library. Head to City Hall and ask about community events.
Be patient. It will come in time. You may have been a grocery geek back home, you'll get there once again. Cut yourself some slack and enjoy the new adventure.
What do you do to save money?
Share your favorite money-saving ideas today. Leave a link to a post that shares some frugal wisdom. (Please no giveaways or deals posts. Teach us how to fish!)