My Biggest Debt Paid
We are a participant in the Amazon Services LLC Associates Program, an affiliate advertising program designed to provide a means for us to earn fees by linking to Amazon.com and affiliated sites. We participate in other affiliate programs as well. For more details, please see our disclosure policy.
This morning my five year old son woke up with a plan to shop at Target. I don't know where it came from. I hadn't even mentioned the great sale on eggs that I planned to take advantage of. No, on his own accord, he was a man on a mission. There was a Playmobil set that he wanted, and he was ready, wallet tightly clutched in his hand.
Well, he's had a good time spending his Christmas money over the past few months. A Playmobil here. A Lego there. A Bionicle last week. It's like the money was literally burning a hole in his pocket. We talked each time about saving the money. But, he wasn't interested in saving.
The Playmobil of the Day, however, was beyond his means this morning, and he was heartbroken. He no longer had enough money to spend wherever he pleased. His extreme sadness (because it is extreme when you're five) reminded me of how I felt three years ago when we woke up to the fact that we had revolving credit debt. We felt sunk. We were pretty close to hopeless. The world measures by power, prestige, and bank accounts and we were greatly lacking.
However, there was one thing we had that no credit card company could seize, no bank could freeze.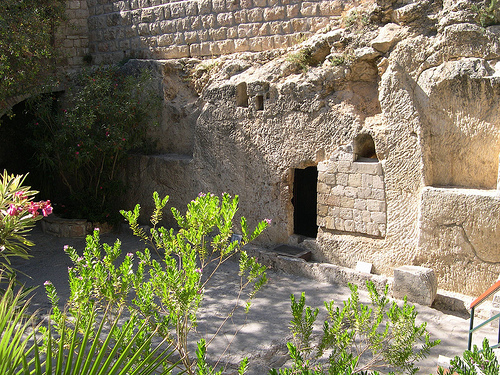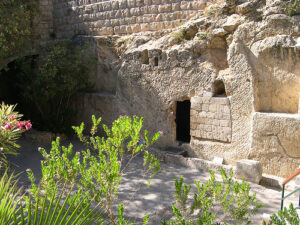 The new life we have in Christ.
Not only did He pay for my sins by His death on the cross, but He also defeated sin and death, and now sits at the right hand of the Father. Christ paid my biggest debts. And while financial debt is certainly stressful and painful, living a life apart from God is even moreso.
If you find yourself in a tough financial situation — or not, I urge you to consider the promises of God and the hope of Christ.
But he was pierced for our transgressions,
he was crushed for our iniquities;
the punishment that brought us peace was upon him,
and by his wounds we are healed.

For God so loved the world that he gave his one and only Son, that whoever believes in him shall not perish but have eternal life. For God did not send his Son into the world to condemn the world, but to save the world through him.
I talk a lot about frugality and debt because they have both played a big part in my life. But, Jesus is the Author, Director and Leading Man of this show. How can I not share that with you?
Blessings to you at Easter!
Feel free to leave your links in the comments this week!