Save Money with Reusable Baking Mats
We are a participant in the Amazon Services LLC Associates Program, an affiliate advertising program designed to provide a means for us to earn fees by linking to Amazon.com and affiliated sites. We participate in other affiliate programs as well. For more details, please see our disclosure policy.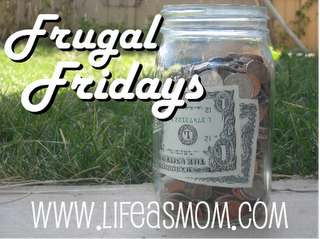 This week we've been baking up a storm around here. The kids and I spent Tuesday in the kitchen preparing all sorts of homebaked snacks. With four strapping young men around here, I need all the help I can get when it comes to KP.
And that includes helpful gadgets and tools — not just man power. (Though, I absolutely love manpower).
One tool that I regularly use in my kitchen is the Silpat mat. At first glance at the price tag, you may question the frugality involved. Generally, they run about $20. But, I've owned mine for about 8 years now and use it daily. Previously, I used quite a lot of parchment paper and non-stick spray when baking. Now, I buy almost none of those items.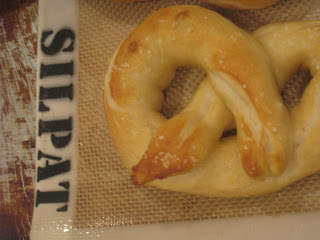 The Silpat is a non-stick, silicone baking mat that replaces the need for other non-stick applications. It is washable and reusable — and much more reliable than what it replaces. Take note:
The pretzels baked on the Silpat slid right off. Not quite the same fate as the pretzels baked on an oiled baking sheet.
While the Silpat did require an initial investment, it has more than paid for itself in parchment paper, Pam, and sheer frustration on my part.
There are some things that it just pays to invest in, especially if you know you will use it a lot. Water filtration devices replace the cost and hassle of toting water from the store. A bread machine or a heavy duty mixer can help provide your family with good quality bread for a fraction of the price of store bought. It just depends on how your family rolls.
For me, having this type of mat, reduces waste, makes baking more enjoyable, and saves us money. Sounds like a good deal to me.
Got a great money saving tip? Share it with us!
Write about it on your blog and bring your link back here. Anyone is welcome to participate provided that both the blog and the post are family-friendly.
Please remember
1. to add a link to LifeasMOM, so that your readers know where to find all the other good stuff that people are sharing. (It's always good to share, isn't it?)
2. to make sure that the link you share here directs us to your post, not the main page of your blog. You can find directions to do that here.
Looking forward to your great ideas!