How to Save Money During the Summer
We are a participant in the Amazon Services LLC Associates Program, an affiliate advertising program designed to provide a means for us to earn fees by linking to Amazon.com and affiliated sites. We participate in other affiliate programs as well. For more details, please see our disclosure policy.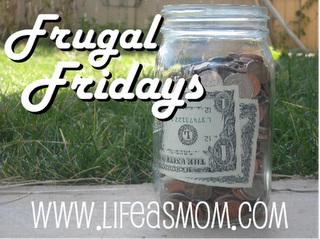 Are you ready for the big weekend? My guess is that the next couple days will be pretty full of barbecues, swim parties, and a few fireworks. Personally, I'm hoping for some yummy cupcakes. I'm on this cupcake kick these days and am starting to try my hand at making them deliciously decadent — and working on those frosting techniques, too.
Summer can be so fun. Especially if you don't have to spend a lot of money. Case in point: I'll be baking those cupcakes myself, not buying them for $4 each at the froo-froo bakery.
You don't need to spend a lot of money to enjoy lazy days of summer. The following are some frugal summer tips from the archives. Happy reading!

Frugal Fridays of Summers Past
What do YOU do to save money?
Share your favorite money-saving ideas today. Leave a link to a post that shares some frugal wisdom. (Please no giveaways or deals posts. Teach us how to fish!)