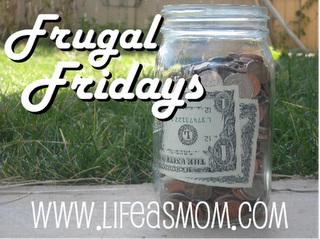 One of the biggest changes in our spending habits over the past four years has been to save money for the thing that we want to buy. This shouldn't seem revolutionary, but it is. Patience is a virtue — and hard to come by —  in this fast-paced, stuff-oriented, modern society.
And saving up for a purchase takes time and self-control. In the past, we could just put a purchase on the card and then figure out a way to pay for it later. Since we ditched the credit cards, we don't do that anymore.
We save.
Last year we set a goal to save enough money for a replacement vehicle. We knew that it was only a matter of time before our minivan with over 150,000 miles on it would lose its "get up and go." And we wanted to be prepared.
So 2009 was the year when we squirreled away extra money to buy another, newer, albeit used, car. By the end of the year we had saved enough to be able to buy something if the right thing came along. The funny thing is we decided to sit on the money and wait some more — until a screaming deal came along or the minivan bit the dust — whichever came first.
It was incredibly freeing to know that the funds were there when we needed them, but we didn't feel obligated to until the time was right. The money didn't burn a hole in our pocket in the same way a credit card did.
What do YOU do to save money?
Share your favorite money-saving ideas today. Leave a link to a post that shares some frugal wisdom. (Please no giveaways or deals posts. Teach us how to fish!)