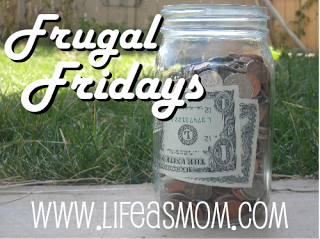 So, today's the day. The biggest sales day for retailers across the country. The day after Thanksgiving, traditionally known as Black Friday, is the day that merchants hope to find themselves "in the black." They want your money. It's Christmas, anyway. Why not? Go spend. It'll help the economy, stupid.
Well, before you do, I have some reading for you to do:
Happy Shopping!
Got a money-saving idea to share with us? I hope so! Link up with your favorite permalinks. Please, no posts that are solely deals, giveaways or affiliate links. Share money-saving concepts so that we can all learn and grow in our money matters.
Don't forget! December 11 is a special $10 Gift Frugal Friday.