Savvy Use of Craigslist
As an Amazon Associate I earn from qualifying purchases. For more details, please see our disclosure policy.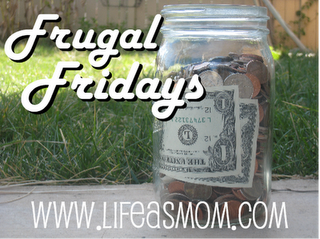 Years ago my kid sister told me about the great deals she had found on Craigslist. And as usual, I was a skeptic. It just didn't sound right to me. Free listing? Great deals? Sounds too good to be true.
And after we made a couple appliance purchases for our rental house that turned out to be rotten lemons – both of them – I felt a little justified in my initial skepticism. It seemed that Craigslist was the place for scam artists to hang out.
And in some ways that is true. There have been plenty of horror stories of swindles and worse being generated from a craigslist sale. Our own most recent outrage was when a couple advertised their 2004 Suburban with 15K miles for $8,000. Sound too good to be true? Well, you never know. Hubs checked it out and the odometer really did show 15,000. Thankfully, he came home and logged on to Carfax to find out that the true mileage on the vehicle was actually 150,000 miles. Yeah.
Stinkers.
But, it's not craigslist's fault that people are liars and worse. In actuality, we've found some great deals which have far outweighed and outnumbered our bad experiences. I guess that's why we go back when we're in the market to buy something.
— 17 used, sturdy wood chairs for $180 from a pizza parlor that was upgrading their seats. They threw in free dinner.)
— two Padres tickets and a parking pass. Normal retail would have been $82, hubs nabbed the set for 40 bucks from someone who had season seats they weren't going to use.
— a brand new Holland Grill, still in the box for $100. Price new would have been close to $700.
— an Alvarez steel-string guitar in a hard Gator case for $100, $300 new.
— plus, we sold lawn furniture and Little Tikes toys before our last move for very fair prices without having to host a garage sale.
Craigslist has been a blessing to our budget over the last couple years. I definitely recommend it as a way to save money on purchases and to find great deals.
Just make sure that you use caution. Check out these safety tips for a quick reminder.
Have you got a great money-saving idea? Share it with us!
Got a great money-saving idea? Share it with us! In the interest of exchanging good ideas, please do not post affiliate links, giveaways or deal posts. Instead tell us what you do to stretch your dollars a little farther. Share concepts and ideas that have helped you grow in saving money and being a better steward of your resources.
Write about your money saving tip on your blog and bring the permalink to that post here. Please make sure that you link to www.LifeasMOM.com in your post.
If you don't have a blog, tell us your bright idea in the comments. Can't wait to learn some new tricks!