Frugal Friday is designed to be an exchange of ideas, money saving ones.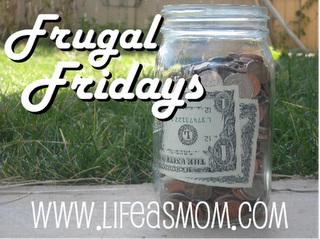 Wow, it's been three years since I started hosting Frugal Friday. Time flies! In that three years a lot has happened on this blog and in blogging in general.
For one thing, the blogosphere has gotten larger. In the early days of Life as MOM, I knew everyone that I interacted with on twitter and facebook. In fact, some of those folks that I met way back when have become very close friends, like JessieLeigh and Lynn.
For another thing, my time has become more crunched. When I started hosting Frugal Fridays and even before that when they were featured on the now-defunct, Biblical Womanhood, I had time to visit each and every link every week. I gained so much knowledge this way in how to save money and fight back debt. Sadly, I haven't had such a luxury of time as of late, so I haven't been able to read each and every post.
The purpose of Frugal Friday
However, in the last few months, this resource of Frugal Friday has become muddy. While I love it that folks participate each week and link up their posts, sometimes people don't even stop to read other posts that are linked, let alone my own.
I know who you are; I saw you walk in. 😉
It's almost like speed dating or something. You throw down your link and move on to the next table. Doesn't sound very fun, personally. And what am I saying, anyway, the folks that should have heard the last three paragraphs aren't even reading. Ha!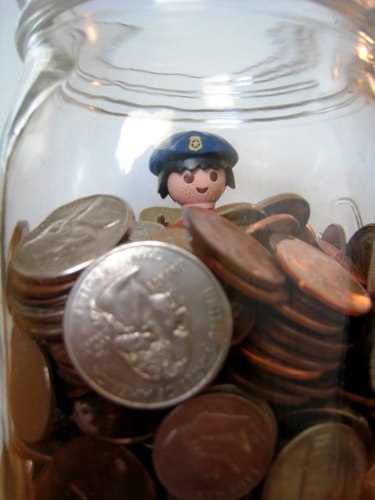 On the other hand, there are the readers who are hesitant to link up if their frugal topic doesn't match well with mine. You don't need to worry about coordinating your post with mine. As long as you share a good idea for saving money, you are a perfect candidate to participate in Frugal Friday.
So, that is my request and my money saving idea for the week. Time is money. Please don't waste other folks' time by posting an irrelevant link. If you want to share a recipe, there are lots of recipe carnivals out there, like URS or Tasty Tuesday. If you want to share a giveaway, then link up over on Mom Advice.
Here, on Fridays, we're talking about money saving ideas.
Please make it clear in your posts that you link up how your post will help us be frugal and save money. I have a delete button and I'm not afraid to use it.
I don't really want to be the bad guy. But, I respect my readers' time, and I hope you will, too. Please don't post irrelevant items. But, feel free to lavish us with your money saving wisdom!