Sick of Debt? Better Late than Never
We are a participant in the Amazon Services LLC Associates Program, an affiliate advertising program designed to provide a means for us to earn fees by linking to Amazon.com and affiliated sites. We participate in other affiliate programs as well. For more details, please see our disclosure policy.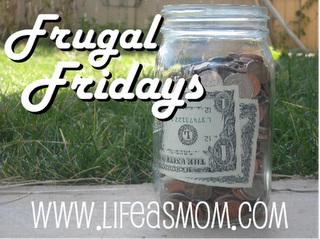 Yesterday, I was listening to a favorite money radio program and all the old emotions of our debt-filled life came back to me. It was a rather surreal moment. Today, three years and $18,000 of debt payments later, I am amazed at how good God has been to us. We were always "frugal," yet somehow we found ourselves living beyond our means. We can kick ourselves for having got there in the first place. But as you'll see in today's guest post, better late than never.
A Guest Post from Lori of Couponomic Stimulus Package –

Despairing?

One day, you wake up with a knot in the pit of your stomach. You realize you've made some mistakes with money. You have credit card debt, a car note, 2nd mortgage, and there's nothing in savings. Or maybe, you've just been a little sloppy, a few bills here and there, but still no money to show for all your hard work. You're sick and tired of running in circles.

You've finally realized, you are done with debt. So where do you go from here?

The best news is that you have a second chance. It's never too late. Remember the saying, Better late, than never? Whether you just want to learn to be wiser with your money or if you have a mountain of debt to climb, you can do it! You just need to start.

Look in the mirror

Now that you've made the decision to change, take a good hard look in the mirror. Look that person staring back at you straight in the eye and tell them, "NO!"  Practice this a few times, you'll be using this word, with that person quite a bit now. It won't be easy by any means, just worth it.

Getting out of debt is not about head knowledge, anyone who can do math should be debt free. No, getting out of debt is about self-control. You need to see that fabulous new outfit and not just think, "I can pay it next month, I'll just use my credit card."

Hang in there

You'll need to tell yourself, "No, I don't have the cash for it, I may not buy it."  Because really, if you don't have the cash to pay for it, you can't afford it. This is very, very hard, especially when those around you are still buying all their hearts' desires. But, you've realized it's time to become a grown-up and make some hard choices. You will be rewarded in the end. There will be pride in your accomplishment.

You will be able to tell the world, "I DID IT! I'M DEBT FREE!"

— Lori is the wife to her high school sweetheart and a homeschooling mom to three wonderful children! Join her at Couponomic Stimulus Package, as she encourages you in your frugal journey. She's your cheerleader all along the way toward financial freedom, showing you tips on how to save money and giving great advice!
From FishMama: As you may know, I got to tell weep to Dave Ramsey in person that we are "debt-free." It's an amazing thing to get to that point after a lot of hard work. We never thought it would happen, but it did. It can for you, too. You will be astounded at how freeing it is, so hang in there!
What's your favorite money saving tip? Share it with us!