Take a Financial Snapshot and Dream a Debt-Free Dream
We are a participant in the Amazon Services LLC Associates Program, an affiliate advertising program designed to provide a means for us to earn fees by linking to Amazon.com and affiliated sites. We participate in other affiliate programs as well. For more details, please see our disclosure policy.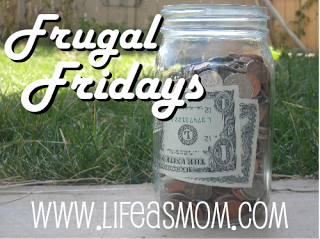 A few weeks ago I started recounting our Get Out of Debt Story. Over the last two years FishPapa and I paid off about $18,000 in debt. Today our only liability is a rental property we own in Kansas City. We have no other debts.
And it feels good.
I don't share our story to boast. We didn't do it apart from God's grace. Rather, I tell our tale so that if you find yourself in high water, you will feel encouraged and know that there is a way out. I remember a little over a year ago picnicking with my friend Crystal and our kids. I was so discouraged, ready to cry as I looked at her across the picnic table. It seemed so overwhelming, like we would never see the end of our debt.
Dream a Big Dream
One of her suggestions was to dream a big dream. She said, Set a wild and crazy goal of how much money you can pay off this month and then go for it. It will be so exciting to see it come to fruition. That advice has come back to me over the months again and again.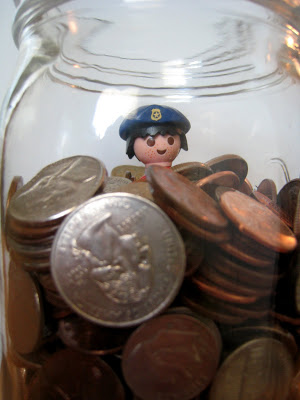 So, if you find yourself up to your neck in debts, it's time to do just that: dream a big dream. Dream of not having those debts! And then, put feet to that dream: Ditch the credit cards. Start listening to my good buddy Dave.
And Take a Financial Snapshot.
You need to know where you are in order to get where you're going. Write down all your assets and all your debts. We used a spiral bound notebook to keep track of our progress. Yes, it's as low tech as you can get. But, we still have the notebook, and it's a tangible way for us to look at where we were back in 2007. It's full of kids' scribbles as well. In more ways than one, it is physical evidence of the road we've walked these past few years.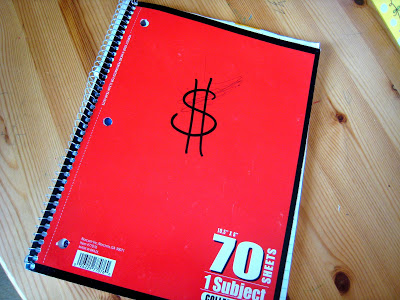 And it feels good.
So, grab a notebook. (They're cheap these days!) Or open a file in your computer or phone. List all your debts. If you've got assets, write those down, too.
It may seem really depressing to see all that in black and white — or red, as the case may be. But, reality has a tendency to motivate us. If we come face to face with it, we realize that if we don't fight our debt, it will kill us. So, take an honest look at where you stand, and get stirred up to dream a big dream and to fight for it. If you're not motivated, you have small chance of winning. Pray and ask God for determination and guidance
While it may not be the most obvious way of saving money, a reality check is an important step of the process.
Part Four: Get a Budget Going

How are you saving money these days? Share your ideas with us. In the interest of exchanging good ideas, please do not post affiliate links, giveaways or deal posts. Instead tell us what you do to stretch your dollars a little farther. Share concepts and ideas that have helped you grow in saving money and being a better steward of your resources.
Write about your money saving tip on your blog and bring the permalink to that post here. Please make sure that you link to www.LifeasMOM.com in your post.
If you don't have a blog, tell us your bright idea in the comments. Can't wait to learn some new tricks!
Powered by… Mister Linky's Magical Widgets.