Frugal Tip: When in Debt, Let Dave Help You
We are a participant in the Amazon Services LLC Associates Program, an affiliate advertising program designed to provide a means for us to earn fees by linking to Amazon.com and affiliated sites. We participate in other affiliate programs as well. For more details, please see our disclosure policy.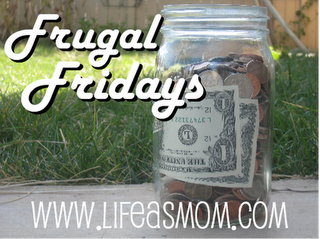 This past week I was filling out an application for a housing rental. There was a part of the application that gave me pause: creditors. I had to think for a minute. Aside from the mortgage on the rental property we own in Kansas City, there was nothing to list! No car loans, no credit cards, no school debt. That realization was a very freeing moment.
On the Road to Debt-Free
Last week I started to recount our Get Out of Debt Story. About two years ago, we set off on a path to eliminate debt from our life. It's been a good walk, though the road has often been straight uphill or through apparent quicksand. And while it's still a struggle to tow the frugal line, it's a good life. Thanks be to God!
As I mentioned last week, the first thing we did was say goodbye to credit cards. We started to pay cash for everything, and we let the balance on our cards roll over. That was hard to do as we had always "paid it off every month." Now, we had a balance — or two — or five (three credit cards, a home equity loan, and a truck loan) — to pay off. At the time it totalled over $16,000. (In the end we paid off more than that figure after interest and additional debt.)
Enter Our Good Buddy Dave
After ditching the plastic, the next step for us was to follow Dave Ramsey's advice to those yearning to get out of debt. "Our buddy Dave" as we affectionately call him at our house is a personal finance coach for the masses. While there are plenty of other voices out there giving financial advice, Dave's was the one that "spoke to us." His no-nonsense, tell-it-like-it-is manner really appealed to both FishPapa and I. He's a hard hitter, but I think he speaks the truth in love. It helped that he had made million dollar mistakes himself. The voice of experience carries weight with me. And everything he said, made sense.
And each bit of advice that we followed, worked. But, I'm getting ahead of myself.
First I started listening to the free podcast of the Dave Ramsey Show everyday, usually via the free 30 minutes downloadable through itunes. Then, I tackled Dave's book, The Total Money Makeover.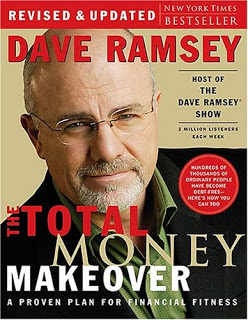 You can read my review of the book or, better yet, get a copy from the library and just read it. It's a great book, an easy read you could finish in a few days. It filled me with hope and gave me tools to start on the road out of debt. Within a few months of my reading the book, an audio copy fell into FishPapa's hands. With us both hearing and heeding what Dave had to say, we were united in this monumental journey.
Roadside Help
Readers have commented that it is hard to pursue a debt-free life if your spouse isn't on board. I would guess that it's practically impossible. I thank God that my husband and I were usually on the same page as we started this journey. There were a few minor things that we disagreed on — and I'll explain those later. But, I remember that first conversation we had about ditching the credit cards. I had been listening to the Dave Ramsey Show and knew that was our first step. It wasn't that I needed to convince my husband of something, but I needed to make sure I was willing to follow his lead. As we talked, it became evident to both of us what we needed to do. I am blessed to have a husband who is willing to do it the hard, but right, way. And I realize that is a gift from the Lord.
If you are not in the same situation, I do recommend listening to "my buddy Dave" for awhile. He regularly answers calls from people who have unwilling spouses. The calls that I've heard him answer were always done logically and compassionately.
Following good advice is an excellent way to save money.
Part Three: Take a Financial Snapshot
What do you do to stretch a buck? Share it with us!
In the interest of exchanging good ideas, please do not post affiliate links, giveaways or deal posts. Instead tell us what you do to stretch your dollars a little farther. Share concepts and ideas that have helped you grow in saving money and being a better steward of your resources.
Write about your money saving tip on your blog and bring the permalink to that post here. Please make sure that you link to www.LifeasMOM.com in your post.
If you don't have a blog, tell us your bright idea in the comments. Can't wait to learn some new tricks!
Powered by… Mister Linky's Magical Widgets.