Frugal Tip: Don't Be So Loyal
We are a participant in the Amazon Services LLC Associates Program, an affiliate advertising program designed to provide a means for us to earn fees by linking to Amazon.com and affiliated sites. We participate in other affiliate programs as well. For more details, please see our disclosure policy.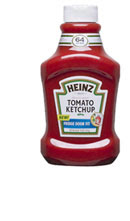 I grew up with a father who was a marketer's dream. He was/is the King of Brand Loyalty. Only Heinz ketchup. Only Roman Meal bread. Only Scott toilet paper. The list goes on.
And I must confess I jumped on that band wagon. For years I felt compelled to reach for the Heinz, under pain of death. But, frugality won over in that particular situation. I found that Hunts or generic was just as good.
But old habits die hard and there's good reason to buy the same kind, the kind you know you like, everytime. If you're on a fixed budget, you don't want to spend money on something that you may hate. Experimenting with different brands involves risk. Risk of being stuck with a monster-size jar of strawberry jam that no one in your family likes. Risk of throwing away said jar of strawberry jam and in essence, throwing good money away. Ask me how I know.
At the same time, like we've discussed before, frugality is a means to an end. To get where I want to be, like out of debt or more financially free. And so over the last few months, due to great sales and great coupons, I've experimented with different brands. Sometimes I'm able to get our favorite of favorites for cheap or free. And other times, I've had to suck it up a little bit. And in some cases I've discovered a new favorite.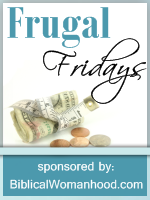 For instance this week I'm running out of my favorite toothpaste, Tom's of Maine. It's all natural and the taste is almost gag-proof for pregnant me who really has trouble brushing and not tossing my cookies. Well, since we're in the home stretch of this pregnancy, I'm going to suck it up and go for one of the free tubes of toothpaste (Colgate, Crest, or Aquafresh) that I've picked up at CVS and Walgreens over the past few months. Is it my favorite? No. But, I'll choose FREE over $4 a tube. It's a means to an end.
For more frugal tips, visit Crystal's blog every Friday.