Mum Cupcakes & Fun Fall Learning Activities for Children
We are a participant in the Amazon Services LLC Associates Program, an affiliate advertising program designed to provide a means for us to earn fees by linking to Amazon.com and affiliated sites. We participate in other affiliate programs as well. For more details, please see our disclosure policy.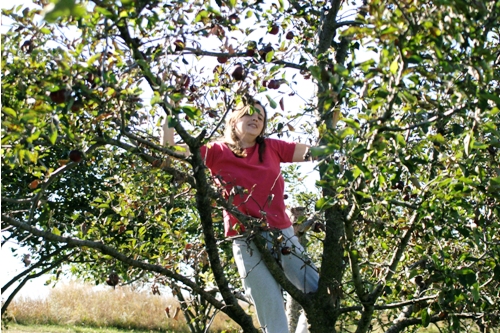 Fall has always been a favorite season of mine. Pumpkin patches, apple picking and crunching leaves work together to create an atmosphere of fun and exploration for children. Over the years we've collected acorns, gone on hay rides, and gone apple tasting. I've even broken some rules and climbed apple trees that weren't supposed to be climbed.
Oh yes, yes, I did.
Between all the outdoor fun you can have with your kids during fair weather and the great books, crafts, and snacks to make inside, you're set for making beautiful memories this autumn.
Get Reading
Get Crafting

Get Cooking
Involve the kids in helping to make Taco Soup in the crockpot.
Make Slab Apple Pies – so delicious and so easy for kids to help
Apple Crowns are a healthier alternative to ice cream sundaes.
Decorate some fall flower cupcakes.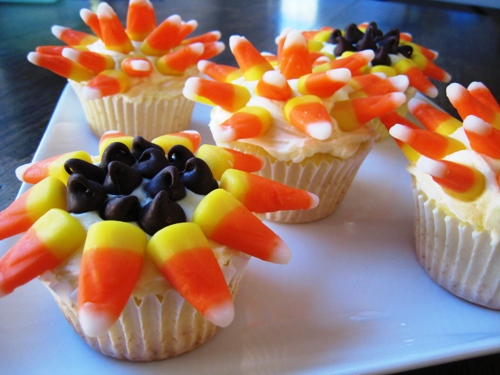 Recipe: Sunflower & Mums Cupcakes
Ingredients
1 batch cupcakes, baked according to package directions
1 batch Homemade Buttercream, tinted yellow
chocolate chips
candy corn
Instructions
Frost cupcakes with a thin layer of frosting.
For sunflowers: Place candy corn around edges, tips pointing out. Fill center with chocolate chips, tips pointing up.
For mums: Place candy corn in frosting, tips pointing up. Cover surface of cake.
Get Out!
Walk through the woods and collect leaves and acorns.
Go apple picking.
Visit the pumpkin patch.
Rake leaves and jump in the piles.
Have a bonfire and toast marshmallows.
What does your family enjoy doing in the fall?