Fun & Frugal Bedtime Tents for Children
We are a participant in the Amazon Services LLC Associates Program, an affiliate advertising program designed to provide a means for us to earn fees by linking to Amazon.com and affiliated sites. We participate in other affiliate programs as well. For more details, please see our disclosure policy.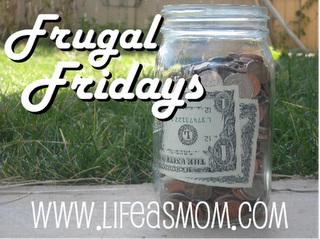 The following is a guest post from Tammy –
When it comes to kids' playthings, I love stuff that encourages creativity. Multi-purpose and frugal is an added bonus!
My four children (ages 7 and under) love making tents. (And with our rainy Seattle weather, there's a lot of indoor playtime!)
I went to our local GoodWill store and found a Spiderman flat bedsheet for my 5 year old boy, and a Dora sheet for my 3 year old girl. For just a couple dollars, they have a colorful way to create tents in the living room or their bedroom.
The Spiderman sheet has even been used on the Rhododendron bushes in the front yard on a sunny day. Sheets are washable and since I bought them to be played with, I'm pretty lenient about how they get used!
At night time, we make tents with their beds — a bottom bunk bed and a crib. They have had so much fun with these sheets. When not in use, the sheets fold up small, and can even be used, of course, as a bed sheet in the future.
— Tammy is a busy mom of four young children, making her home in Seattle. She shares delicious recipes and frugal kitchen tips at Tammy's Recipes.
What do YOU do to save money but still enjoy life to the fullest?