Fun Learning for the 4th of July
As an Amazon Associate I earn from qualifying purchases. For more details, please see our disclosure policy.
Plan for fun and learning on the 4th of July with these menu, book, and movie ideas.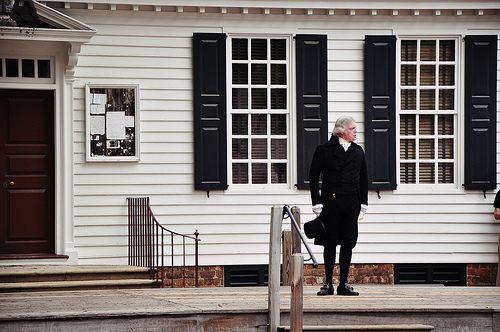 The Fourth of July is next week?! How did that happen? Time is flying.
It seems that the 4th often takes our family by surprise. Last year, the sun was setting and one of the kids said, "Today was the 4th of July?"
Apparently, I didn't plan well last year since the child didn't even know what day it was. This year I'm going to do differently.
Since we can't all live on the eastern seaboard and have ready access to Colonial reenactments and monuments, there are still some things we can do to make Independence Day more real.
Serve colonial-era foods.
While modern tradition dictates hot dogs and hamburgers for the 4th, consider these vintage twists on your regular Independence Day fare:
pancakes or corn cakes with maple syrup
porridge or oatmeal – add dried cranberries and nuts
cider, rootbeer and ginger ale in frosty mugs
baked beans
popcorn
ice cream
apple pie
coffee, not tea (ahem)

Go back in time with a good tale.
Whether you watch a movie or dig into a good book, the stories of those who fought for freedom, albeit imperfectly, are certainly worth watching or reading. Depending on the availability at your library, you may still have time to request these and get them by the weekend.
Put a few plans in place today so that next week's "holiday" has extra meaning.