Fun New Disney DVDs
We are a participant in the Amazon Services LLC Associates Program, an affiliate advertising program designed to provide a means for us to earn fees by linking to Amazon.com and affiliated sites. We participate in other affiliate programs as well. For more details, please see our disclosure policy.
Check out these new Disney DVD releases to see if there's something for your next movie night.
As you know by now, we are a movie family. We watch hockey games, one TV show, and movies. And I like it that way. With movies we can control the content, we get to read the subtitles, and we don't get distracted by "'merchicals" hawking wares we don't need.
(I love it that my six-year old calls them merchicals. I can't stand to correct her.)
Good movies are sometimes hard to find. For fifteen years Disney has been my go-to for films that we enjoy watching as a family. There have been some bombs, like The Country Bears and Homeward Bound, but generally speaking, we've been pretty pleased with Disney films.
Here's a round-up of some new and old releases that our family has enjoyed.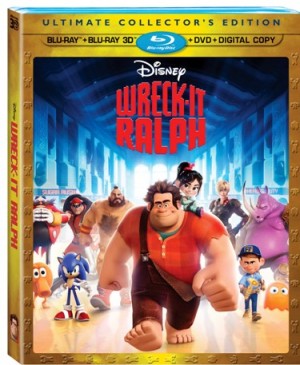 My 12-year old chose Wreck-It Ralph for his birthday celebration back in November. It was totally worth the experience. The entire family enjoyed the outing and the film. We knew we wanted to add it to our collection.
We received the pre-release copy a few weeks ago and had a Friday movie night featuring Vanellope and Ralph. Cute movie! The action takes place in the world of gaming — inside the games! Any adult who spent time in arcades growing up will appreciate the touches that Disney-Pixar added to make it appeal to all ages.
The bonus features are great, too. I love the thoroughness that the animators put into their products. Wreck-It Ralph does not disappoint.
Note: there is a fair amount of crass language coming from our fair heroine. She's a little rough, on the edge of inappropriate. I think this is the first Disney-Pixar that I have ever had to issue a warning on. My land. (Fix-it Felix is an interesting foil with his ultra-polite gentlemanliness.)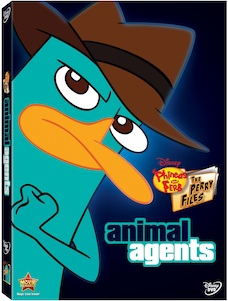 Our family has been long-time fans of Phineas & Ferb. I love the innocence and creativity of the two step-brothers as they wile away the summer days in positive pursuits, much to the chagrin of their older sister, Candace, intent on "busting them."
The family pet, Perry the Platypus, is actually a secret agent in disguise. Well, he's still a platypus, but he's a pretty clever one. This video contains 12 episodes of the Disney series as well as a fair amount of bonus content.
The kids loved watching it while we were on date night this week. I feel like I can trust Phineas & Ferb.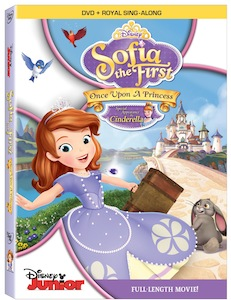 My girls are a little obsessed with princesses. I know that there are a range of opinions on that. But, I choose not to get too worked up about it. I think there's beauty in imaginative play. I wanted to be a princess, too, once upon a time, and I turned out okay. 😉
Sofia the First puts a modern spin on fairy tale stories. Sofia's mother marries the king and therefore becomes a princess as his step-daughter. It's not the most realistic of stories. Students of medieval history will balk at some of the twists and turns and the school that Sofia attends, Royal Prep. (Yes, it's a little bit cheesy.)
The FishChicks have played the Sofia games on the Disney website, so they were extremely eager to watch the full-length film. And, yes, they love it.
What's YOUR favorite Disney film?
Disclosure: I received review copies of these films courtesy of Disney. All opinions are my own.