Fun Party Idea: Soup's On!
We are a participant in the Amazon Services LLC Associates Program, an affiliate advertising program designed to provide a means for us to earn fees by linking to Amazon.com and affiliated sites. We participate in other affiliate programs as well. For more details, please see our disclosure policy.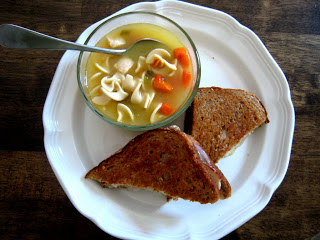 As the classic tale recounts, "the children were nestled all snug in their beds, while visions of sugarplums danced in their heads." The holiday season surely evokes feelings of anticipation. Parties, concerts, and family get-togethers are in abundance. Gift-giving – and getting – abounds. Visions of sugar plums (and the latest cool gadget) dance in our heads. While this "most wonderful time of the year" contains many opportunities to give, the desire to receive is equally pervasive. Children and parents are both susceptible to becoming more self-focused – and selfish – between the months of December and January.
One great way to combat these feelings and to build compassion for the less fortunate is to host a Soup's On! party for friends and family…..
For the full story on this fun and festive party idea that benefits your community, see my complete article at Genessee Valley Parent Magazine.