Fun Things to Do at Christmas Time
As an Amazon Associate I earn from qualifying purchases. For more details, please see our disclosure policy.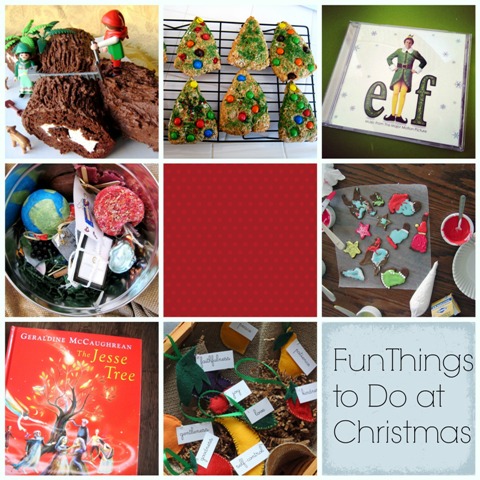 As I type this, the month is still fresh, just a couple days into the "official" Christmas season. Tonight I took FishChick5 on a date. I had a free gift card for Starbucks, so we had hot cocoa and mochas and sat and talked. She amazes me, that girl. It seems like all of a sudden she talks in paragraphs and pages, telling me how "awesome" something is or narrating a movie for me. She is precious.
I've got three cyber-friends who just had babies over the last couple months. It's killing me looking at all their instagram feeds. I finally got amnesia enough. I'd take a baby. I surely would.
But, my baby years are done, me thinks. And my baby is five. We can sit and chat over hot beverages at a coffee shop. Life is, indeed, good.
On the flip side, my 16-year old and I chatted about him getting a job, about what writing courses he will take next semester, and which protein and vegetable powders are best for him. How did I get here, again?
Making the most of the month
Is December really all that special? No, not really. However, I think it marks time for me. I look at Christmas photos of years past and can't believe where the time went. I cry tears of these cute little kids I was too overwhelmed by to enjoy. Yes, it's true.
So, this year, like always, I renew my intentions to enjoy this time, to savor these fleeting moments, and to make the most of this month of celebration with my kids.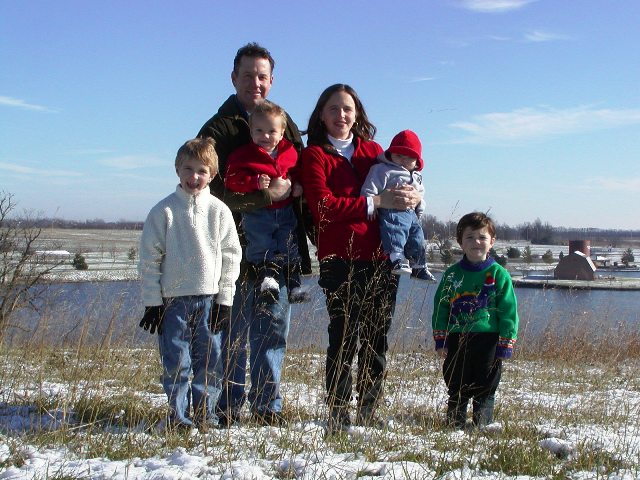 If you're like me, you start the month with great ideas and something gets in the way of giving feet to your brilliance. Am I right?
So, let's review a couple tools, resources, and ideas that you can draw on this month to make sweet memories with your peeps. Don't feel obligated or should'ed into any of these. Just choose any one or two that works for your life in this season.
1. Make a Big To Do.
A To-Do List, that is. Check out this free printable activity list. Print it out and brainstorm with your kids all the things you'd like to do as a family. Tack it on the fridge and remind yourself to do some of them.
2. Count the days.
Kids love to count the days. Even my five-year old loves to count down to the next big event. Christmas is a great one to count down to. Check out these different ways to countdown. We're reading from The Jesse Tree book and adding corresponding ornaments to our tree.
3. Bake someone happy.
Around these parts it's Cookie Month. This is the month where we do as much baking as we can handle. This week we're eating down the freezer to make room for holiday goodies. Some of the favorites include Jesus Cookies and Chocolate Minty Melts. Most likely, the kids and I will also bake through this Holiday Baking Plan for the Freezer.
We also have a couple other traditions closer to Christmas:

4. Make gifts.
I'm just not feeling the "shop-till-you-drop-ism" this year. Making gifts, while challenging, is appealing to me more. Making the Fruit of the Spirit Ornaments was really fun, so I'm hoping to make a few more sets to give as gifts. And I really like this Wine and Cheese Basket. My girls have asked for more Gingerbread Paper Dolls.
If you're itching to be crafty this month, you can find more gift ideas on the Great Gifts page. All the gift tutorials from Life as MOM are organized according to type, so you can find just what you're looking for.
5. Watch some good movies together.
We've got a basket collected of favorite holiday movies and are working our way through. I'm trying to get a hold of the older ones. We had some on VHS, but those went bye-bye.
6. Listen to some good tunes.
After two years of piano lessons, FishBoy11 quit back in January when his piano teacher moved to Australia. He basically ignored the piano for several months, almost a year. Lately, he's been working through all his piano books. I recognized a song from Pride and Prejudice! It's been wonderful to have my musician back. His goal is to learn some Christmas songs as well. I even heard hubs playing guitar the other day. Happy sigh….
We've also got our Christmas playlist loaded back on the devices and the Pandora stations are back. (I deleted them in February when I couldn't stand it any longer.) Music is back in the house on multiple levels and I'm thrilled.
7. Give thanks.
I'm on a mission to send Thank You cards this year, instead of holiday "greetings". It's been a fun challenge to think of people to surprise and bless in different ways and thank them for the ways they bless us.
That's my list for the moment. I'm sure that it will grow in the coming week or two.
What fun thing do YOU have planned?