Get a free guide to cooking with kids when you purchase the Good Cheap Eats cookbook.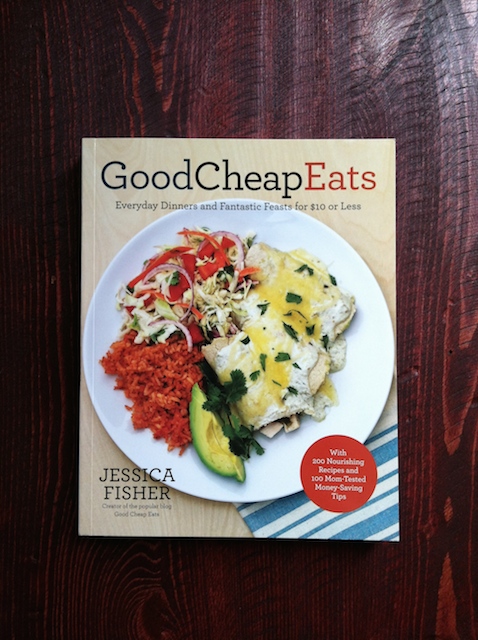 Christmas is just around the corner. Just two weeks left! How did that happen?
For the record, I think I have two presents purchased. For people who don't live at my house. This is not a good sign. I think I need to block out some time to shop apparently. Thankfully, I know about a good cookbook I could give as gifts. 😉
If you're looking for a fun gift to give, I've got a great one for you with a special perk.
As you know, my new book, Good Cheap Eats: Everyday Dinners and Fantastic Feasts for $10 or Less, hit the stands in September. If you haven't picked up a copy, now's a great time to do that. It's chock full of recipes and menu plans to help you eat well without breaking the bank.
The chapters are divided by style of meal: Meatless, Company Dinners, Stretching It, Breakfast for Supper, and so on. The book is peppered with tips to help you save money at the grocery and other suggestions for economizing in the kitchen. All of the recipes have been tested multiple times by me as well as my team of awesome recipes testers. 
Most importantly, everything about the book is designed to help you enjoy wonderful, healthy, home-cooked meals no matter what your grocery budget is.
This book is a labor of love, so I'm honored each time someone decides to add it to their cookbook collection.
Through December 14, 2014 at 11:59 pm, get the book for only $8.53 when you use coupon code: BOOKDEAL25 at checkout. The code can only be used once.
To get a better idea of what's in the book download a sample of Good Cheap Eats.
But wait there's more.
I have a little bonus for anyone who does! As a way of saying thank you, I'll be sending you a small gift. Those who buy a copy of the Good Cheap Eats Cookbook between now and Dec 31, 2014 will receive a free copy of my e-booklet, FishMama's Guide to Teaching Kids to Make Good Cheap Eats.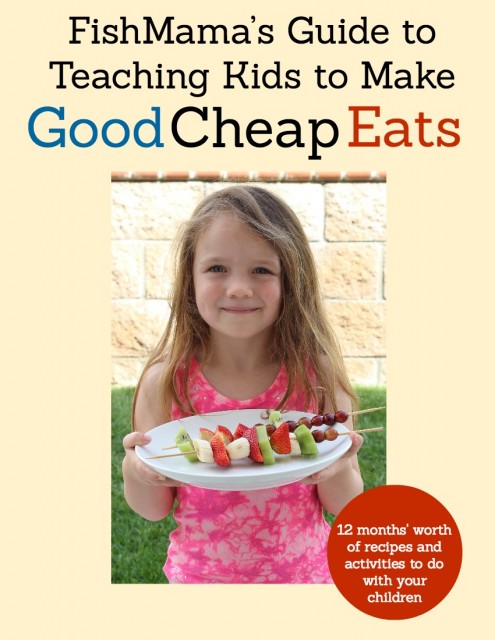 This resource is not available for purchase, but is only available to those who've purchased the larger cookbook. Call it a bonus feature, if you will. It was written to complement the cookbook.
FishMama's Guide to Teaching Kids to Make Good Cheap Eats will help you teach your own kids to be great cooks in the kitchen. It includes monthly recipes and activities designed for children. There are NEW recipes included as well as tips and meal plans to help you maximize your use of the Good Cheap Eats cookbook.
If you've purchased the book during the month of December, please fill out the form below. We'll email you your e-book after this promotion closes on December 31.
Thank you again for your support!