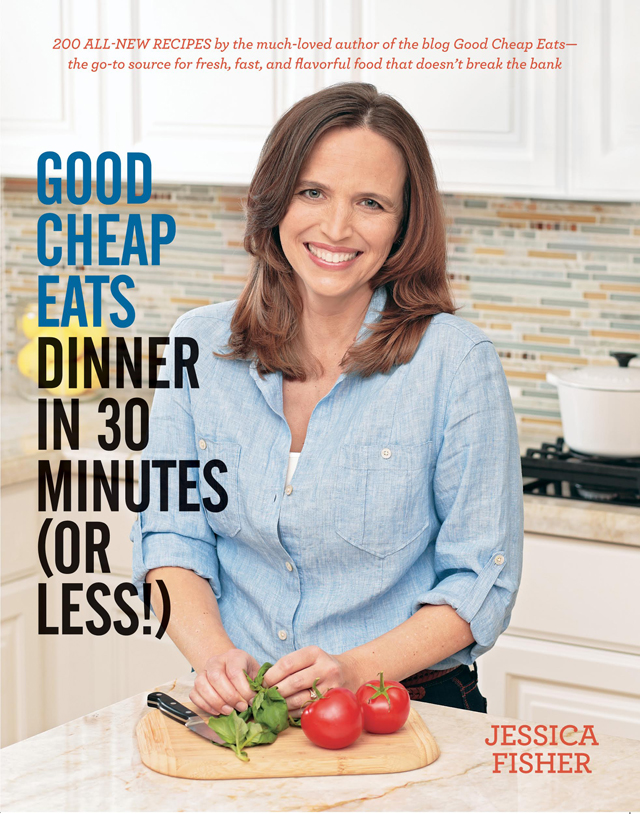 Five years ago come October, I did, what at the time seemed really gnarly and scary. I sent a cookbook proposal to a literary agent, and held my breath. The proposal had already been ripped to shreds by a cookbook editor who had agreed to look at it without my having secured an agent. I was a little worried.
Turns out, she liked it. She suggested some tweaks, sent me a contract, and then started pitching it to the cookbook publishers on her roster. Within three weeks a publishing house said YES, and thus, was the start of a very wild ride.
In the past five years, I've written FOUR cookbooks. Wow! Don't you think that's crazy?
Either it is, or I am.
Thank you so much for your support all along the journey. Book number 4, aka 30-Minute Meals, aka Good Cheap Eats Dinner in 30 Minutes or Less has been such fun to write.
In over 200 recipes, I'll show you how you can prepare meals remarkably well without breaking the bank. Good Cheap Eats Dinner in 30 Minutes (or Less!) serves up 100 two-course dinners, consisting of a main dish and a substantial side, salad, or soup, all of which take 30 minutes or less to prepare. You'll learn how to get dinner on the table quickly and inexpensively without relying on heavily processed shortcuts or artificial ingredients. Great for time-pressed couples, families with picky eaters, or singles who need a quick solution to dinner tonight, these two-course pairings are suited for any table.
BUY THE BOOK ON BARNES AND NOBLE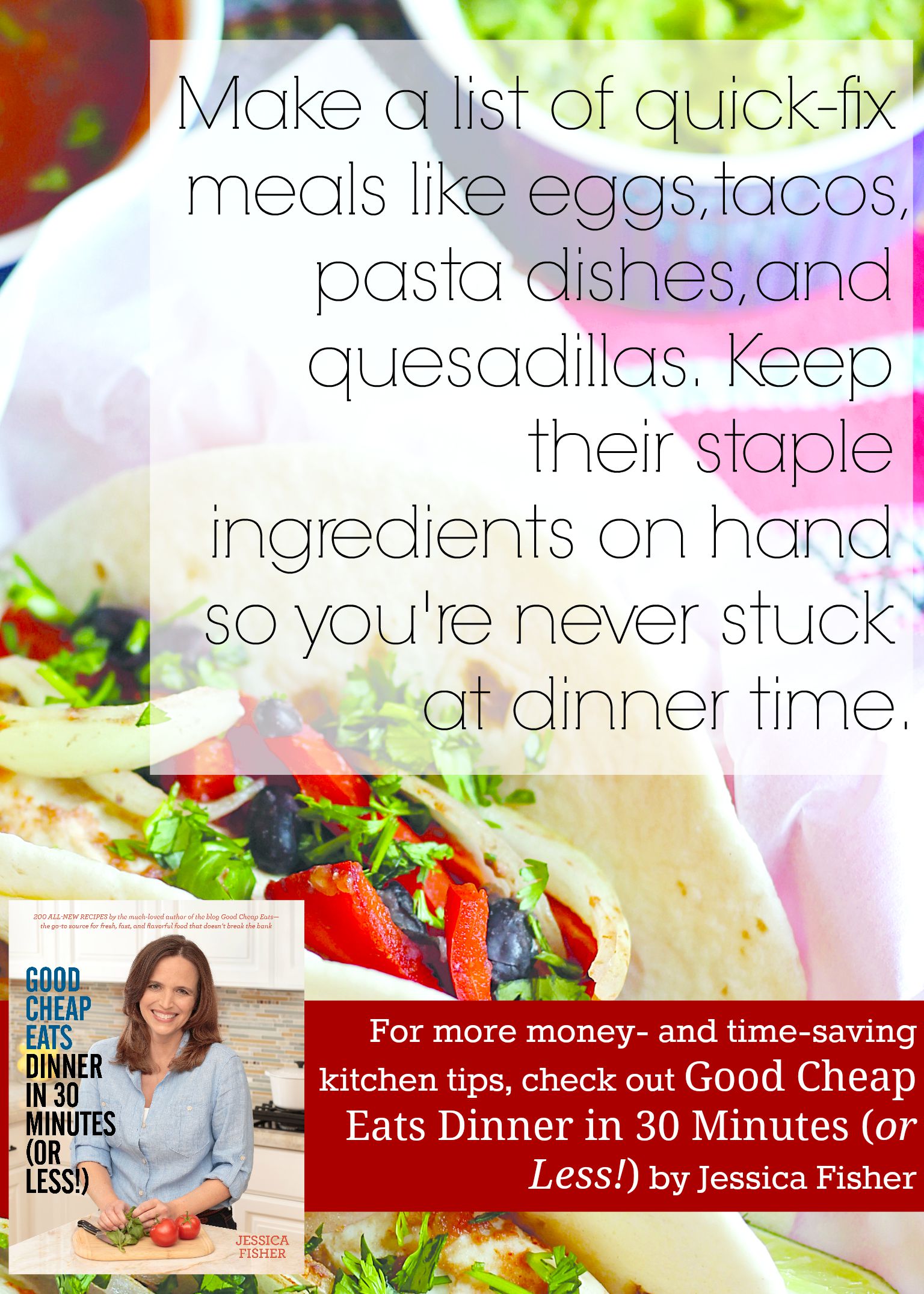 In the chapter called "Quick Casseroles, Bakes, and Broils," a hearty Denver Oven Omelet is lightened up with a vibrant Butter Lettuce Salad with Apples and Gruyère alongside.
In the chapter "Breakneck Sandwiches and Burgers," diners who dig into a Spicy Sausage Burger can cool down with a Creamy Coleslaw.
Other chapters cover main-course soups and stews, pizzas, dinner salads, and a TexMex-meets-CalMex collection of tacos, burritos, and wraps.
For warm days when readers don't want to turn on the oven, there's a chapter called "Snappy Sautés, Skillets, and Other Stovetop Specials" and another called "Grilled Fare in a Flash."
Time-sensitive, budget-conscious home cooks will learn how they can save time and money on dinner and still eat smashingly well.
I'm thrilled that so many of you have written to say that you love it, too. So much so, apparently, that Amazon ran out. Yay for real books! I'm checking with the publisher to see when a new supply will be arriving. You can, of course, buy the Kindle version. And Barnes and Noble still has them for a very good price, so don't despair. You can still get a copy.
In the meantime, I wanted to share the free sample PDF with you. It gives you a little peek into the book, while you wait for your order to be filled or to help you decide if it's a good fit for you.
In case you were wondering, there are a number of recipes that suit a range of dietary preferences. At last count there are:
108 dairy-free recipes
39 paleo recipes
131 gluten-free recipes
112 meatless recipes
If you know those diets well, there are more recipes that can be converted if you know what to do.
BUY THE BOOK ON BARNES AND NOBLE
If you already bought the book, thank you! Your support means so much to me. Would you do me the honor of leaving an honest review on Amazon? Thanks!