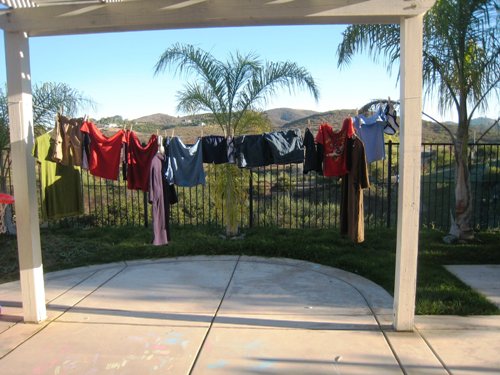 It's not easy being green.

— Kermit the Frog
Well, Kermit was right. It's not easy. But, it's really not as hard as you think. I amaze even myself sometimes.
Since moving back to California, we've developed a few more eco-friendly practices than we had before. The main one being that I rarely bring my groceries home in plastic bags anymore. My collection of reusable shopping bags is near and dear to me.
Still, there are plenty of ways that I can grow in being a little more sensitive to the environment. We moved to a new city about a year ago, and this particular community does not offer co-mingled recycling. Instead, they offer us itty-bitty (read= miniscule) boxes to sort our glass, plastic, and paper into. And I confess, I'm not so good at recycling as I was in our last house when I could toss them all into one big barrel.
But, I've grown in other ways. Vinegar and baking soda are my go-to cleaners. I rarely worry about caustic fumes and chemicals getting the best of us since we're not using strong chemical based cleaners.
Go Green
If you missed my "Going Green" series from a few years ago, but are interested in learning ways that you might become a little more earth-friendly, browse around. These are great habits to get going.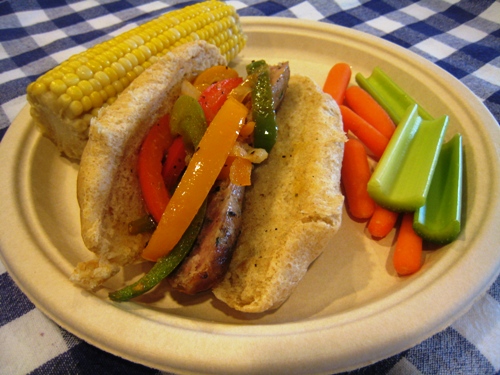 A Greener Giveaway
This week, we've got a giveaway that is a little more earth-friendly, too. Hefty Basics has released a line of paper plates that are biodegradable in home composting and free of inks, dyes or coatings. According to the company,
Hefty® Basics™ paper plates are stronger than everyday plates at a value price, and provide a great choice for people interested in an environmental option.
Most people are torn when it comes to paper plates. I know I am. I love the convenience and the ease of dish washing, but green guilt sometimes gets in my way. These plates offer a happy medium. Additionally, Hefty has partnered with the Arbor Foundation to plant 10,000 trees, one for every ten new "Like"s on Facebook.
This week two LifeasMOM readers will each win a Hefty Basics kit.
Each Kit includes :
2 packages of Hefty Basics Plates (1 small and 1 larger size)
3 FREE coupons for additional Hefty Basics Paper Plates
1 letter made from "seed" paper, that you can plant yourself!
Simply leave a comment on this post, telling us your favorite way to Go Green. Two winners will be randomly selected and notified by email. They will have 48 hours to respond in order to claim their prizes. Comments will be accepted until Sunday, January 16th, 8 pm PST.
This giveaway is now closed. Congrats to the winners: walkerfamily4@, m.schwartzkopf@
Disclosure: I received a Hefty Basics kit for review.
For more inspiration, check out Get a Good Habit Going.