Good meals don't have to be expensive or complicated. Simplify with this basics meal plan to help you get dinner on the table, no matter your skill level.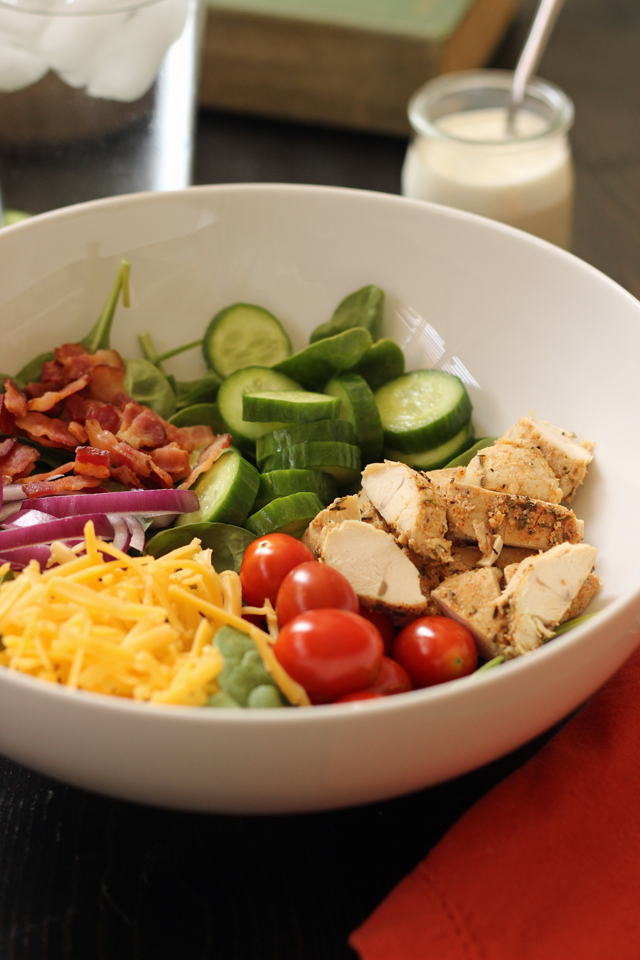 One of my greatest joys as a cookbook author and food writer is to receive emails from readers who've learned to cook healthy, delicious, budget-friendly meals through my recipes, meal plans, books, and blogs. It thrills me to no end to hear from the person whose family had previously written him or her off as a lost cause in the kitchen who now rocks it.
What an honor to play a small part in this journey!
If you think you are that lost cause, I want you to take heart. As Ratatouille's Gusteau says, "Anyone can cook." You can cook!
Even if you think you can only make scrambled eggs and taco meat, I'm here to tell you, you can do so much more. You just need a little know-how. I can show you that know-how.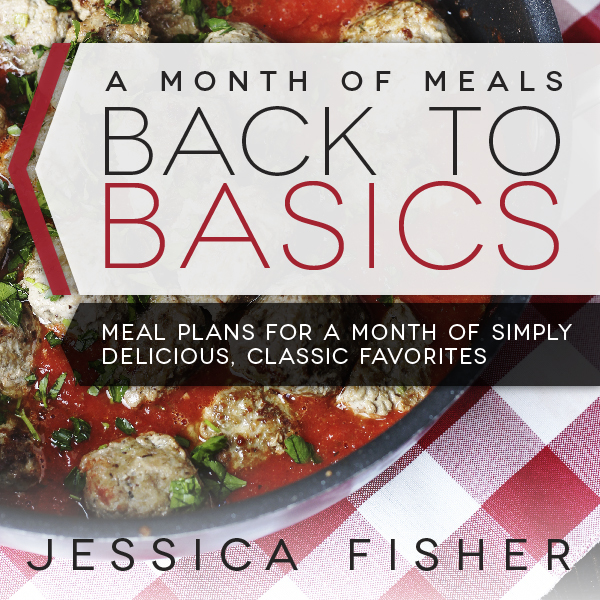 A Month of Meals: Back to Basics is a curation of my favorite basic dinner recipes. Not only are they simple and easy to prepare, but they promise to please even the pickiest of palates.
From lasagna and homemade pasta sauce to crispy chicken fingers and homemade pot pie, you'll feast on simply delicious, classic favorites. In addition to providing you with 30 no-fail, favorite recipes, this meal plan also gives you the keys to pairing those main dishes with simple and delicious sides.
Beginning home cooks, learn you will. Experienced kitchen jedi, know that for you all the organizing has been done.
Whoever you are, know that you can shop and cook with the assurance that dinners will be a snap to prepare this month!

What's included in the Back to Basics Meal Plan:
30 menu plans that can be made in advance
four weeks of grocery lists plus a monthly list to help you shop the sales
make-ahead tips and a prep list to make dinnertime easy-peasy
ideas for what to do with leftovers
the recipes so you don't have to click around the web
bonus: appetizer and dessert suggestions
With a printout of the ebook or the pdf loaded to your tablet or computer, dinners will come together quickly and easily — and under budget.
Here's a peek at the menus for the month:
Click each page to see it bigger.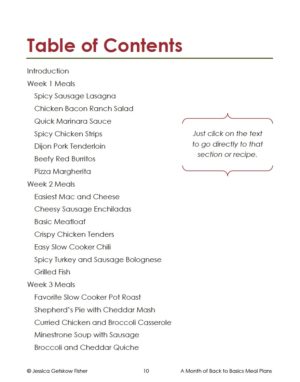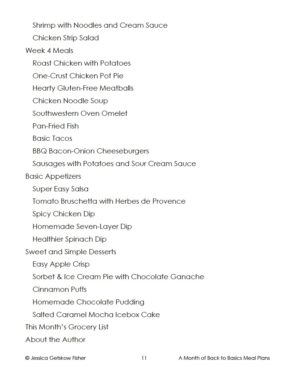 This meal plan is available through the end of June for the price of $9. That's basically $2.25 for a week's worth of work already done for you. Boom.
With a grocery list in your hand, shopping for ingredients will be a breeze.
With a prep list at the ready, you won't be wracking your brain what to do next or what's for dinner.
With a meal plan, you'll save money, eat well, and enjoy time to do something else besides sweating in the kitchen.