Antibacterial cleaning cloths can make cleaning more fun and chemical free. Win some this weekend from Norwex.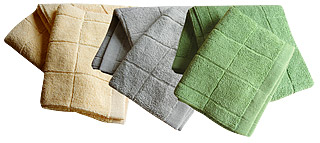 I am not a clean freak. I really wish I were. But, I'm not. I like to call what I have, creativity. But, others might call it distracted or even flaky. While I love things to be clean and while I don't mind doing it once I get going, finding the motivation to get myself in gear is harder.
So, over time I've found ways to make cleaning a little more, dare I say it, enjoyable. Good music, a glass of my favorite beverage, and a bribe to myself to do something fun when I'm done are always helpful. Companionship helps, too, whether it's my kids to work alongside me or a friend to talk to while I scrub.
Find Cool Tools
Another thing that helps is having the right tools for the job. Since FishPapa was a general contractor for so many years and needed the complete  line of every construction tool imaginable, he's never been stingy with my buying whatever tools I needed. In fact, when I was teaching, he said clothes were my tools, and he made me go spend money on clothes!
(Yes, I did marry Mr. Right For Me.)
Having the right tools for cleaning tasks is not only expected around here, but they make the job easier and more fun to do. I have found cleaners that work for me. Aside from a little bleach for disinfecting, I almost exclusively use vinegar and baking soda for my everyday cleaning tasks. But, last year in our discussion about bleach, Laura mentioned that bleach was still bad. She mentioned something about using a silver cloth, information which I filed away. But, the post slipped into the archives and I forgot what brand cloth she mentioned.
Recently I had a chance to try out Norwex cleaning products. I had actually never heard of the brand before, or at least I didn't think so. But, rereading the comments on the bleach post clued me in that Norwex was the brand Laura was talking about! Crazy.
In researching Norwex, I was pleased to see that they are a company dedicated to cleaning without chemicals. I love that! And they sell those silver-laden clothes that Laura mentioned.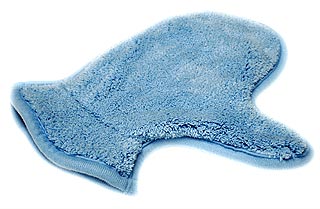 Mom-preneur Marilyn Kjellman sent me a number of Norwex cleaning cloths that are fabulous for all the messes this family of 8 can make. I was especially smitten with the Blue Dusting Mitt.
And the Olive Green Tea Towel Set is super soft, a great feature for when you are washing and drying often.
According to Norwex,
"Norwex microfiber goes beyond "surface clean" with the innovative use of silver particles integrated into synthetic microfiber cloth ensure:
Single-celled micro-organisms such as bacteria, fungi, yeast, and viruses cannot survive or adapt in silver exposure
Surface-to-surface cross-contamination is eliminated
Rapidly drying cloths prevent bacteria growth in the cloth itself"
I think that is very cool. I am really impressed with the entire line and am thankful to add some new tools to my bag of tricks. Especially if cleaning is more fun — and chemical free.
You can check out all that Norwex has to offer at their main site or browse the specials page for occasional discounts.
This weekend Marilyn is offering a great giveaway. Three Life as MOM readers will each win one of the following:
Basic Package
Kitchen Tea Towel Set
Dusting Mitt
To  Enter:

Leave a comment telling us, what tools YOU use to get your house spanking clean?
This promotion is open until Sunday, December 11th, at 8 pm PST and is limited to US residents, 18 years or older. The winner will be chosen randomly and notified via email. Please respond within 48 hours to claim your prize. This post will be updated with the beginning of the winner's email addresses. The prize for this promotion is provided by and shipped by Marilyn Kjellman. Life as MOM will not be held responsible for unclaimed or undelivered prizes.
This giveaway is now closed. Congrats to the winners: jlmwnk@, Couponrn@, bluehydrangea@
Disclosure: I received review product and been compensated for my time administering this giveaway. All opinions are my own.