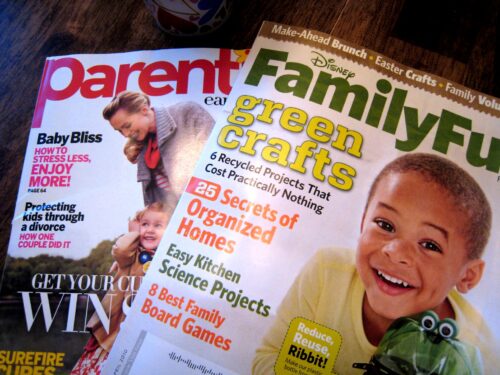 I love flipping through magazines. I love being inspired to add beauty and fun to our home. Usually I only find the time to do so when we're waiting at the Orthodontist. I've finally learned that the best way to avoid the drama of People magazine, tempting, yet so unnecessary to my life, is to take my own magazines with me!
I have several subscriptions that come to the house, perfect for when I just have a few minutes to read at a time. Family Fun is one of my old standbys. I love the creative ideas they regularly feature, especially the cakes. Usually I try to get it when there's a good sale on Amazon. I've also found several very cool magazines for FREE by reading frugal blogs.
Right now you can subscribe to Family Fun for just $4.69. Head over to Best Magazine Deals
and click the sidebar button that says, "$4.69 Subscriptions." Scroll through until you find Family Fun. You may see some others that you want to nab as well, like Parents and Parent and Child. (Thanks for the tip, The Happy Housewife.)
Edited to add: If you decide to order a subscription to Parents, I just found out that you can get an extra 20% if you use the Coupon Code: WKLYSPEC. That makes your cost $3.75 for the year!
***In other news, if you ordered that great diaper deal from Diapers.com, don't delay in sending in the rebate form. They are very prompt in sending your free subscription to Parenting. Ask me how I know.