Get this FREE Back-to-School Printable Pack
As an Amazon Associate I earn from qualifying purchases. For more details, please see our disclosure policy.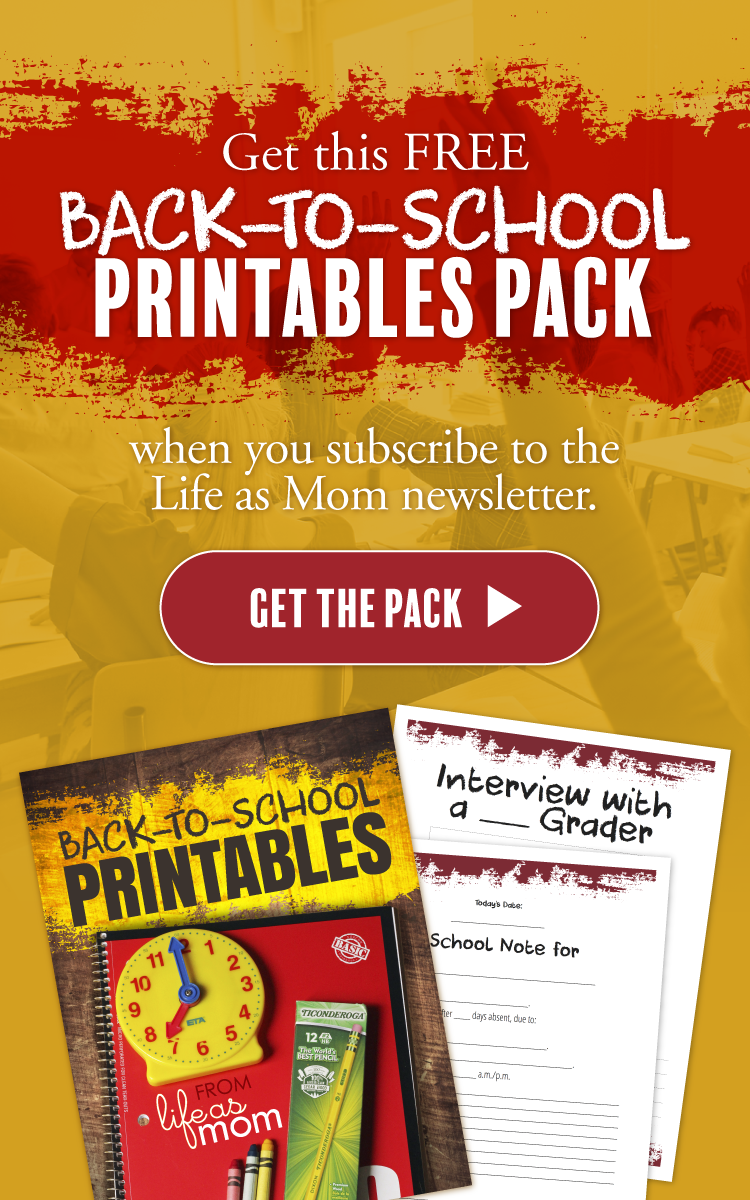 Are you ready to go back to school? Ready to pack lunches, check homework, and be a responsible parent?
Yep, it's that time of year. School is gearing back up for the year along with opportunities for growth for ALL OF US.
Get this FREE Back-to-School Printable Pack
Take things a little easier this year by downloading this FREE Back-to-School printable pack. The pack includes:
a form to interview your student and record what he or she is into this year.
a printable form to fill out and sign to excuse a tardy or absence
printable lunchbox love notes
grade level signs for that inevitable first day of school picture (in both colored and color-able formats)
Get the printables pack for FREE when you sign up for the Life as Mom newsletter, aka the Tip Sheet.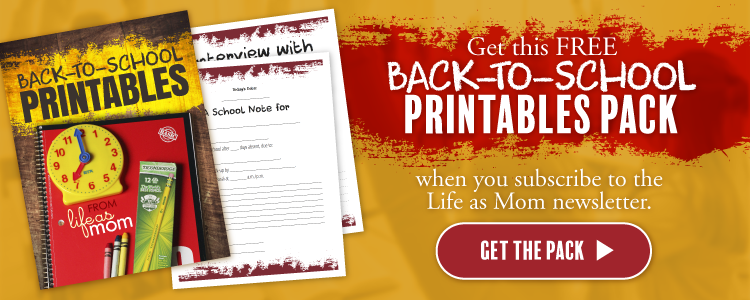 Let's tip things in your favor!
in favor of a balanced budget.
in favor of great meals that your kids will eat.
in favor of saved time.
in favor of a tidier home.
in favor of more relaxation and more smiles.
in favor of a happier life as Mom.
Each week in the Life as Mom Tip Sheet, you'll receive
tips for saving money, enjoying life, and taking care of YOU
strategies for you to succeed on the home front and know you're not alone
budget-friendly recipes and meal planning ideas
free printables
discounts on ebooks, meal plans, and planners
monthly giveaways
You can unsubscribe at any time.