Tree climbing is an activity almost as old as the sun. It provides a great view and plenty of fresh air and sunshine.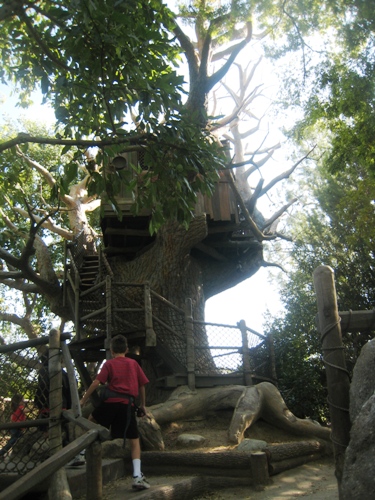 Whether it's an ornate treehouse in the backyard or a small tree at the park, sitting aloft in its branches is a perfect way to get outdoors and enjoy the sunshine and cool breezes. Sitting in a tree gives a perspective that is hard to recreate elsewhere. Looking out your upstairs window just isn't the same.
While it does make my heart beat a little faster to watch one of my boys climb the branches of a tree, I know that it's a special rite of childhood. One that I don't want them to miss out.
Provided that no one falls and breaks a limb or cracks his head open.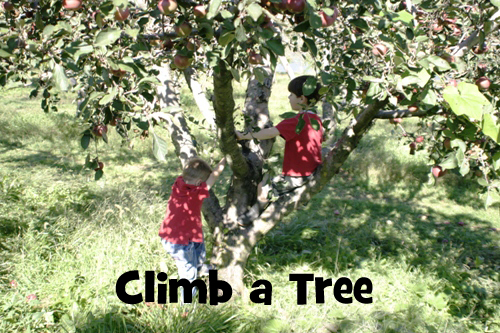 Today's Challenge: Find a safe way for your kids to climb a tree.
The tree doesn't need to be big to be fun to climb. But, it does need to be safe. I'll trust you to use common sense in finding that best way. I usually lean on my husband's judgement for those kind of things.
But I know that some of my kids' favorite memories and experiences involve tree climbing.
Helpful resources:
Got a favorite tree climbing memory of your own?
Outside in 30

Want to find other ways to get outside with your peeps? Eager to enjoy the great outdoors more than you do? Wondering how to expose your kids to more of nature? Click here for the Outside in 30 list of ideas.