Get Out: Go Stargazing
We are a participant in the Amazon Services LLC Associates Program, an affiliate advertising program designed to provide a means for us to earn fees by linking to Amazon.com and affiliated sites. We participate in other affiliate programs as well. For more details, please see our disclosure policy.
Stargazing is a great experience to share with your kids. Plus, it gets you outside.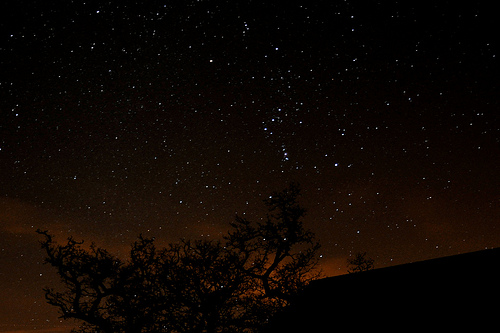 I was about fourteen when Halley's Comet was visible. I remember driving out into the boondocks with family friends to get away from the city lights and hopefully spot it. I don't think I really knew what I was looking for.
Fast forward twenty years and my children were pouring over books about constellations, learning about the stars and how they were named. At one point a friend even busted out her ginormous telescope to help the kids see the stars and planets.
I confess to being pretty ignorant about the stars, but I know that kids love trying to make sense of the night sky.
Today's challenge: Get outside and look at the stars.
This doesn't have to be a complicated activity. It's okay that you don't know the constellations or you live in the city. Lie out back on a blanket with your kids and see what you can see.
Helpful resources:
Outside in 30

Want to find other ways to get outside with your peeps? Eager to enjoy the great outdoors more than you do? Wondering how to expose your kids to more of nature? Click here for the Outside in 30 list of ideas.