Hiking is a great way to get exercise, explore the outdoor, and spend good time as a family. Life as MOM contributor Jessie Leigh shares her experiences hiking with the family.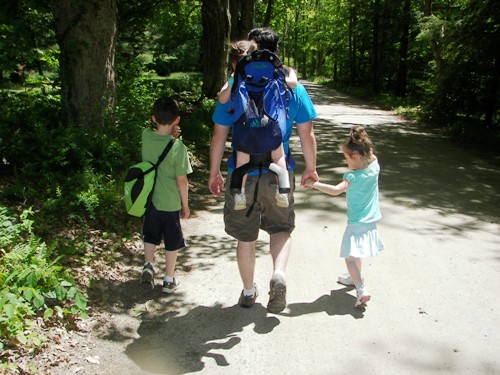 Though I grew up in the hills of New England, no one in my family got really involved in hiking until after I was grown. Meandering through the woods? Yes, we did that. Clamoring over rocks when we visited the shore? You betcha. But I don't ever remember us tossing on some backpacks and hittin' the trails.
Nowadays, however, my family and my sister's troop can often be found tromping through forests and up the sides of mountains. Hiking is a wonderful way to get some fresh air, explore the beauty of nature, and, honestly, get some incredible exercise.
(I don't mind admitting that I used to go on five or six mile hikes last summer with the sole goal of "earning" anything in the world I might want for dinner that night!)
You don't need a whole lot of gear to have fun hiking. We wear good sneakers rather than hiking boots when we head out. A sturdy backpack with plenty of water, sunscreen, wipes, a simple first aid kit, and lunch and/or snacks typically meets all of our needs.
When our youngest was really small, my husband carried her in a backpack. Now that she's the ripe old age of three, she insists on hiking on her own.
Some experts suggest that a good formula for most children just starting out hiking is: no more than 1/2 mile per year of age, e.g. a healthy six year old could likely handle a three mile hike. Always use your own judgment and err on the cautious side when starting out.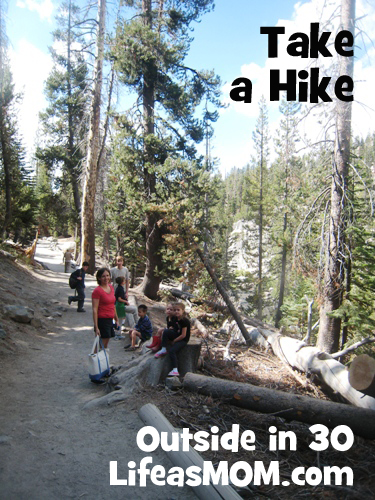 Today's challenge: Go take a hike.
If you truly don't live in an area with any sort of hiking trails, just do the next best thing– go for a walk off the pavement. Feel free to leave the sidewalks and roads behind and explore forests, fields, meadows, and streams.
Helpful resources:
Is yours a hiking family?
Outside in 30

Want to find other ways to get outside with your peeps? Eager to enjoy the great outdoors more than you do? Wondering how to expose your kids to more of nature? Click here for the Outside in 30 list of ideas.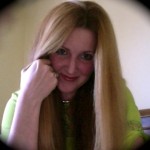 – A mother of three, including a 24 week preemie, JessieLeigh is a determined advocate for even the tiniest of babies. She can be found celebrating life's (sometimes unexpected) miracles and blessings at Parenting Miracles.