Get Out: Visit a National Forest or Park
We are a participant in the Amazon Services LLC Associates Program, an affiliate advertising program designed to provide a means for us to earn fees by linking to Amazon.com and affiliated sites. We participate in other affiliate programs as well. For more details, please see our disclosure policy.
Visit a National Park for fresh air, beautiful surroundings, and the great outdoors.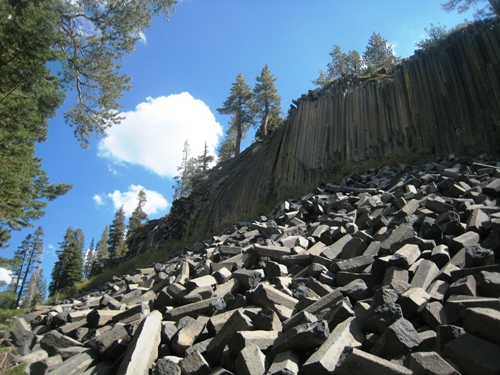 The National Parks system is designated land, set aside by the US Government, for its preservation and enjoyment by the people. It's also a great resource for enjoying the great outdoors with your kids.
Our family has visited Cabrillo National Monument, driven through Joshua Tree National Park, and hiked through Devil's Postpile National Monument. Each occasion has been a great outing with the kids rife with fresh air and adventure.
At Devil's Postpile the rangers were particularly passionate about their park, explaining to my ten-year old about the different flora and fauna within the area. There are programs at most of these sites where your kids can participate in a Junior Ranger program which is loads of fun.
This week (April 20 to 28) is National Park Week which means that admission is free! What better time to explore than when it costs you nothing to visit?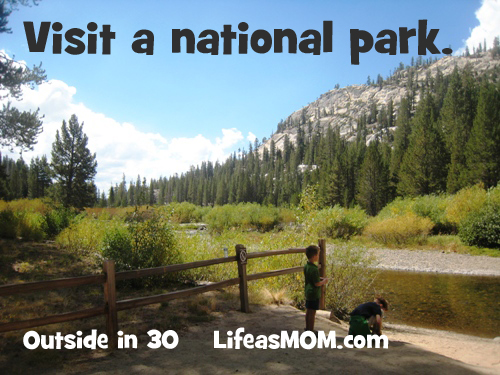 Today's Challenge: Find a local National Park and go visit.
If you don't have a National Park nearby, check out this directory of state parks.
Helpful resources:
Ranger Zone :: National Park Service's Junior Ranger Program
After you visit be sure to come back and tell us where you went.
Which National Parks have you visited?
Outside in 30

Want to find other ways to get outside with your peeps? Eager to enjoy the great outdoors more than you do? Wondering how to expose your kids to more of nature? Click here for the Outside in 30 list of ideas.