Get Out: Walk Around the Lake
We are a participant in the Amazon Services LLC Associates Program, an affiliate advertising program designed to provide a means for us to earn fees by linking to Amazon.com and affiliated sites. We participate in other affiliate programs as well. For more details, please see our disclosure policy.
A walk around the lake is a refreshing and relaxing way to get exercise and enjoy the great outdoors.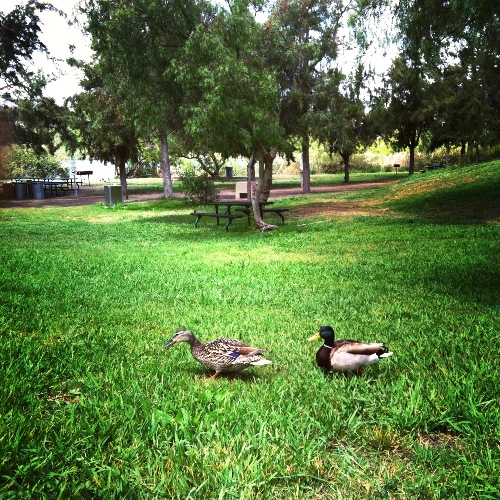 About twice a month my older boys have a class which leaves me with "only" my four younger kids. For some reason, even though there are still four, it's easier in some respects. I know, four?!
I think that is because the range of ages and interests has narrowed some. Ages 4 to 10 are pretty happy to keep entertained and occupied on a field trip. Everyone's interested in the same thing. Not so much when you have a four-year old and a fifteen-year old.
So, the four younger kids and I have taken to walking around a nearby lake on science class days. I started this back in January and that's when I realized how little I get outside. It's been good for me to make the effort toward exercise, fresh air, and sunshine.
And it's been good for the kids, too.
This particular lake has a fair amount of water fowl. On our first visit, we saw flocks of ducks as well as a duck head. His body was missing. It creeped the kids out a bit — and made me make sure I read the pamphlet on mountain lions. But, I figure this is all about being out in nature. This is a part of the natural world.
Last week we enjoyed walking around the lake together. The girls dance walked. Mr. and Mrs. Mallard came to see us, which was particularly poignant in light of Boston. We got exercise, fresh air, and chatted about everything under the sun.
Today's Challenge: Take a walk around the lake.
This isn't really difficult, is it? Provided you have a body of water nearby. As always, use caution near water and supervise your children at all times. We stick to the path, particularly now that the poison oak is leafing out.
Got a favorite lake nearby?
Outside in 30

Want to find other ways to get outside with your peeps? Eager to enjoy the great outdoors more than you do? Wondering how to expose your kids to more of nature? Click here for the Outside in 30 list of ideas.