Get Out: Where's the Water?
We are a participant in the Amazon Services LLC Associates Program, an affiliate advertising program designed to provide a means for us to earn fees by linking to Amazon.com and affiliated sites. We participate in other affiliate programs as well. For more details, please see our disclosure policy.
Find the water nearby and go splash. Or at least look at it.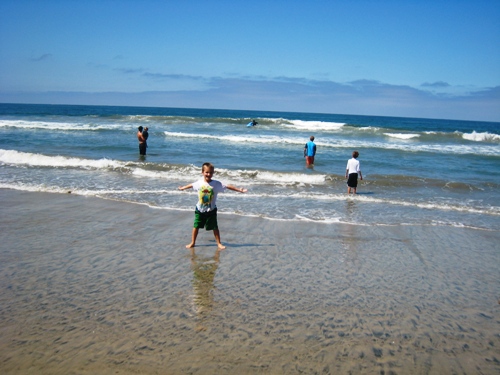 Hopefully, by now it's starting to warm up where you live. Regardless, visiting the nearest body of water to splash or just gaze at it is a great way to get out doors. Throw some pebbles, play Pooh Sticks, whatever.
Water is good for the mind and body.
Today's challenge: Head to the water.
Whether you skip stones at the lake, walk along the stream, or go wading in the ocean, water is therapeutic for both you and your kids. So, what are you waiting for? Head to the water.
Outside in 30

Want to find other ways to get outside with your peeps? Eager to enjoy the great outdoors more than you do? Wondering how to expose your kids to more of nature? Click here for the Outside in 30 list of ideas.