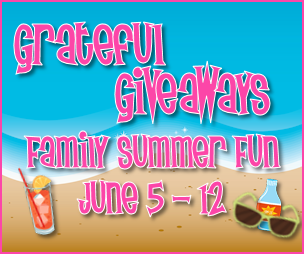 Later this week, I'll be posting 9 straight hours of giveaways. Yes, nine giveaways in one day. I'm really excited about some of these products. I think they will definitely give a boost to your "life as MOM".
Stay tuned! Tuesday will be chock full of posts. 
The Family Summer Fun giveaways will be available on these ten blogs:
Be sure to check those sites as well, starting on Tuesday for your chance to win.