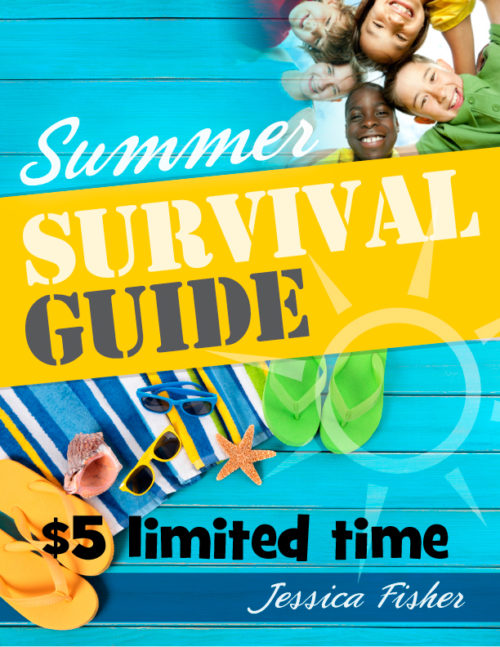 From now until my birthday (May 27, 2014), you can get the Summer Survival Guide for only $5. The book is full — and I mean FULL — of tips and tricks to having a fabulous summer with your kids.
The book includes
:: 37 customizable planning pages, calendars, and worksheets for kids
:: 100+ family-friendly book and movie suggestions
:: inspiration for home management during the summer months, addressing
:: inspiration for family nights and summer reading
:: 16 Summertime learning themes looking at everything from Art to Zebras
Grab the book now because regular pricing returns next week. You can read more details about the book and view a sample here.