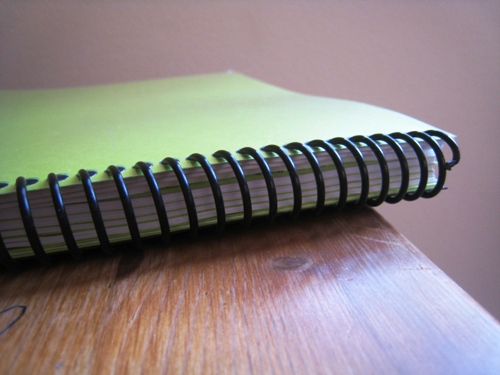 Tomorrow is a new day.
It offers a chance to turn the page on last year and its old ways. Leave behind bad habits along with the leftover Christmas wrappings and the blinking lights that no longer work.
If you find your household topsy turvy than this just might be the day to put a little order into your chaos. Put together a household notebook!
Last year when I couldn't find a planner that worked for me, I put together one that did. I even had it spiral bound because that is easier for me to tote around with me and makes it more likely for me to use it.
Then I put together a manual for creating your own household notebook.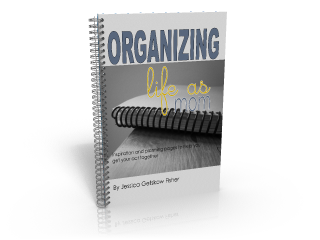 My ebook, Organizing Life as MOM, provides a game plan for your life as mother and home manager.
How do you know what to spend your time on?
How do you prioritize?
How do you keep track of a budget, housekeeping chores, and the kids?
Now is the time to get organized
Right now, you can get $2 off any purchase of $4 or more in The FishMama Shop when you use the coupon code NEWYEAR.
That means you can get Organizing Life as MOM for only $7. Remember this is a digital document; you will not receive a physical product, but you'll have the inspiration to make your own.
What kind of organizational system do you get going at the start of the year?