Get Your Act Together with More Free Planner Pages
We are a participant in the Amazon Services LLC Associates Program, an affiliate advertising program designed to provide a means for us to earn fees by linking to Amazon.com and affiliated sites. We participate in other affiliate programs as well. For more details, please see our disclosure policy.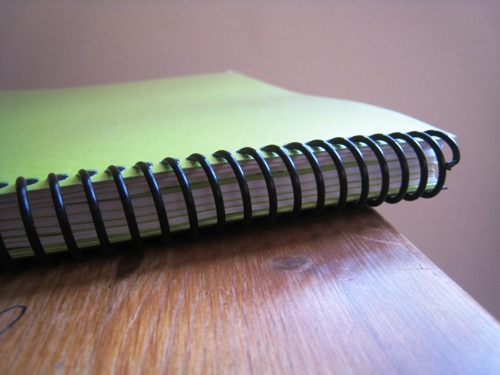 I laughed when a reader commented about my OCD tendencies. She was speaking in reference to my planner pages. Yes, I have a lot of them.
Well, let me tell you a secret…..
It's not because I have it together.
I don't. Oh my, I woefully don't. My default is to sit on the couch and read a good book. But, that, my friends does not get me very far.
I have had to set up systems to help me get my act even remotely together. Thus, my household notebook was born. And it is in a constant state of tweaking.
New tweaks to help my life as MOM
As I've mentioned before, this year I experimented in having my planner spiral bound. That was life changing. For five bucks I was able to make a highly customizable, highly portable planner to keep track of my goals, my household tasks, my calendar, as well as my writing business information.
When I first had my planner spiral bound, I made it "tester size," large enough to last me about six months. I didn't want to waste time and paper if it wasn't going to work. But, it did. And it does. And so this month I put together a longer-term version which I hope will last me until this time next year.
One of the changes that I made was to laminate my daily to do list. For an extra $2 at FedEx Office, I now have a reusable page that will save me 182 pages of paper and space in my yearlong planner.
FishBoy9 pointed out how good it would feel at the end of the day to wipe the page clean, knowing I'd accomplished some things and that I get to start over fresh in the morning. He's a genius, isn't he? I was just being practical, but he thought of what an encouragement it would be.
New forms just for you!
Recently, I asked the girls on Facebook to tell me what forms would help "life as mom" at their houses. They were full of ideas.
Here are a few planner pages reflecting what they expressed would be helpful to them.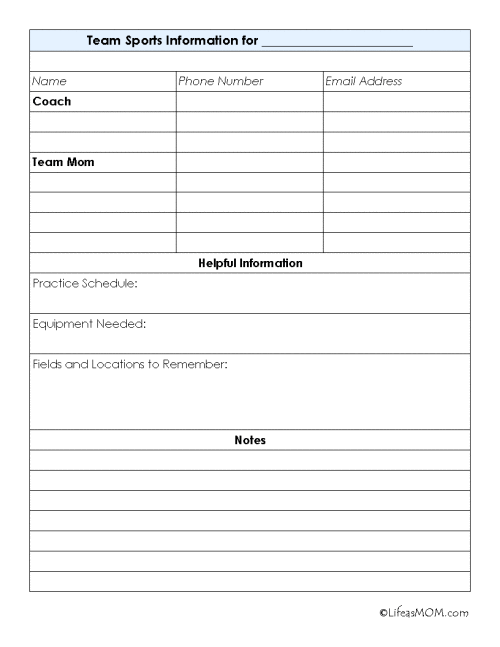 Team Sports Information – Where are the coaches' phone numbers? Who's the team mom? What equipment do we need to bring? Where are we supposed to go for practice? If your team doesn't already hand you this information on a handy 8 1/2 x 11 sheet, you can gather it all yourself on this sheet.
School Contact List – Keep track of phone numbers and email addresses for principal, school nurse, counselor, and teachers.
Weekly Schedule by Hour – Know where your kids are every day of the week and every hour of the day so that you won't forget to send PE clothes and so that you can meet up with them at lunchtime.
Do you have a planner?
How do you keep track of all you need to know?
Right now you can purchase my latest ebook, Organizing Life as MOM, which includes 125 pages of inspiration and planning ideas. 80+ pages are fillable planning sheets, meaning you can customize them to fit your life, your family, and YOU.