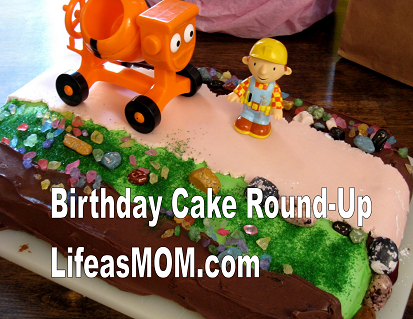 Next week we'll be sharing birthday cake ideas for Ultimate Recipe Swap. So, get your cake on this week — or dig up those pictures so that you can inspire the rest of us with your imaginative birthday cake themes!
This Birthday Cake Round-Up will be a little subdued since I'm crazy busy with The Cookbook. (You can check out past excitement: 2008, Winter 2009, Summer 2009, Winter 2010, Summer 2010, Winter 2011.)
But, we just finished a round of family birthdays, so I've got some kid inspired creations to share. Nothing too fancy, in fact, these cake ideas are almost as simple as they come.
So, mark your calendar and be ready to share some cake next Thursday!