There's a marathon being run here. It's called Life. And I need to reevaluate some of my strategies.
It seems that as the first six weeks of school have passed me by, I find myself in need of reevaluation. What are my goals for our homeschool? What are my goals for writing? What are my goals for the household? What are my goals for ME?
Back in July, I mentioned that I was consulting those New Year's goals I had created so many months ago. One of them read like this:
Get healthy – I'm long overdue for a physical, and I definitely need to get back to exercising and eating well. I get winded easily and want to make sure that it's just laziness and not an underlying problem.
Late in the summer I started reading the French Lady's books and thinking about how I could be taking better care of myself. I started an exercise program; I was eating better; I had an appointment scheduled for a complete physical.
Things were looking really good. I even lost five pounds!
Thrown off my game
And then I had my physical and found out that all kinds of things were "wrong" with me, namely Vitamin D deficiency and anemia. I got on supplements right away. I had a mammogram.
Let's move on with life now. 'K?
But then …. the doctor said he wanted further testing to rule out colon cancer. I balked at the testing. And then he persisted. And then I had nightmares that I would leave behind a husband and six kids if I died. So I said okay.
I went off the iron supplements which made me feel terrible. Waaaah, waaaah, waaaah. I did the follow up testing which was not half as bad as I thought it would be.
After all my whining and follow up testing, I'm fine. I'm still deficient in iron and Vitamin D, but those are small potatoes. I've have found Perspective.
But, at the same time, I've also found those five pounds I lost.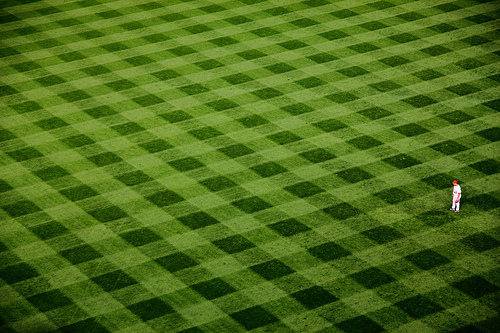 Time to get back on track!
Those worries and cares just knocked me off my game. And I just kind of drifted about, like a four year old chasing butterflies in the outfield.
Now that I've gotten a clean bill of health, and vacation (and gluttonous eating) are behind me, it's time to set a course for healthier living through the upcoming holiday season.
Yes, I like to dream big, don't I?
Here are my new and improved health goals:
 1. Exercise at least three times a week.
I know that exercise energizes me and helps give me that boost I need throughout the day. We own an exercise bike and a membership to the local Y. So, I have no excuse.
2. Watch my portions.
One of the big take-aways from the French Lady books was to eat until I'm satisfied, not until I'm so stuffed I can't move. Ah yes, portion control. I've gotten a little lazy about that and just eaten until…. someone stopped me.
Hand in hand with portion control is making sure that what I'm eating is what I enjoy. If it's mindless snacking, well, that doesn't help me. No more BBQ potato chips!
3. Reevaluate my supplements.
Currently, I'm supposed to be taking iron and Vitamin D. I figure a good multi-vitamin would be good as well. But, not all supplements are created equal — in price or in quality. So I need to do a little research and find out what will give me the biggest bang for my buck.
4. Drink more water.
I know that I don't drink as much as I should. And I have a sneaking suspicion that dehydration is one of the causes of my fatigue.
5. Get more rest.
During the summer I was really good about going to bed by 10 every night. I seem to be staying up later and later now. And it's starting to catch up with me. My optimum bedtime routine is to turn off all electronics by 9:30 and read in bed until 10.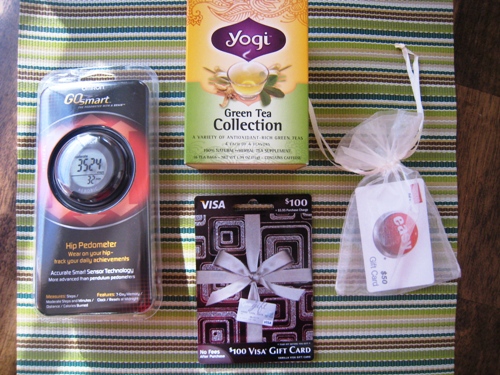 Are you ready to get back on track?
Parents Magazine is working with Aetna to help families get back on track with good health. Their site offers helpful tips, a web forum to interact with other users, and a number of surveys to help you gauge where you're at.
This weekend, Parents.com Magazine is also offering one Life as MOM reader a "Back-to-School Wellness" package which includes a pedometer, a $100 Visa gift card, a $50 Staples gift card and an assortment of Yogi Tea.
What a fun package to inspire you and equip you to get your health goals in line with real life!
To Enter:

Leave a comment, telling us your favorite tip for living smart and healthy.
This giveaway will be open until Sunday, October 23, 2011 at 8 pm PST. Winner will be chosen at random and notified via email. Please respond within 48 hours to claim your prize. This giveaway is now closed. Congrats to the winner: Dazy0425@
Disclosure: I received a Back to School Wellness package.