Getting fit is not hard when you've got the right motivation. What if you could play a video game while you exercised? Now you can with Goji Play 2.
The following post is sponsored by Blue Goji. I have received complimentary product as well as compensation for my time spent writing. All opinions are my own.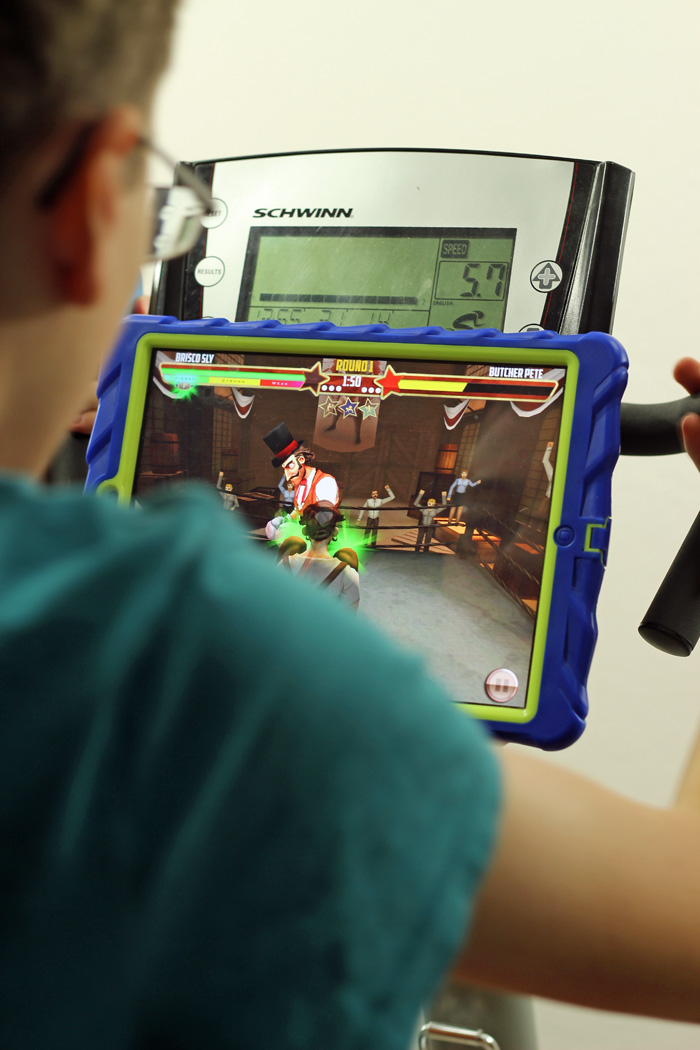 So, you know that I have this love-hate relationship with exercise. I know it's good for me. I know I feel better when I do it. And yet, there are days when I just don't wanna!
I don't understand it really. I've got a great YMCA, a great neighborhood for walking, and a paid-for stationary bike in the garage. I've also got really good weather most of the year. What in the world is my problem?
Well, I think that it boils down to one of two things.
Exercise needs to be your passion.
In the absence of passion, exercise needs to be easier and more fun than sedentary behavior.
Ah, there's the rub.
If I'm honest, I'll say that most of my family struggles with this. My kids would rather play video games than go kick a ball. Oh, they go out with our neighbors and kick a ball for awhile and then all the kids, no matter whose house they live in, gravitate toward someone's video game console.
I can't really blame them. There are lots of indoor interests that attract my attention more than pumping iron. Believe me.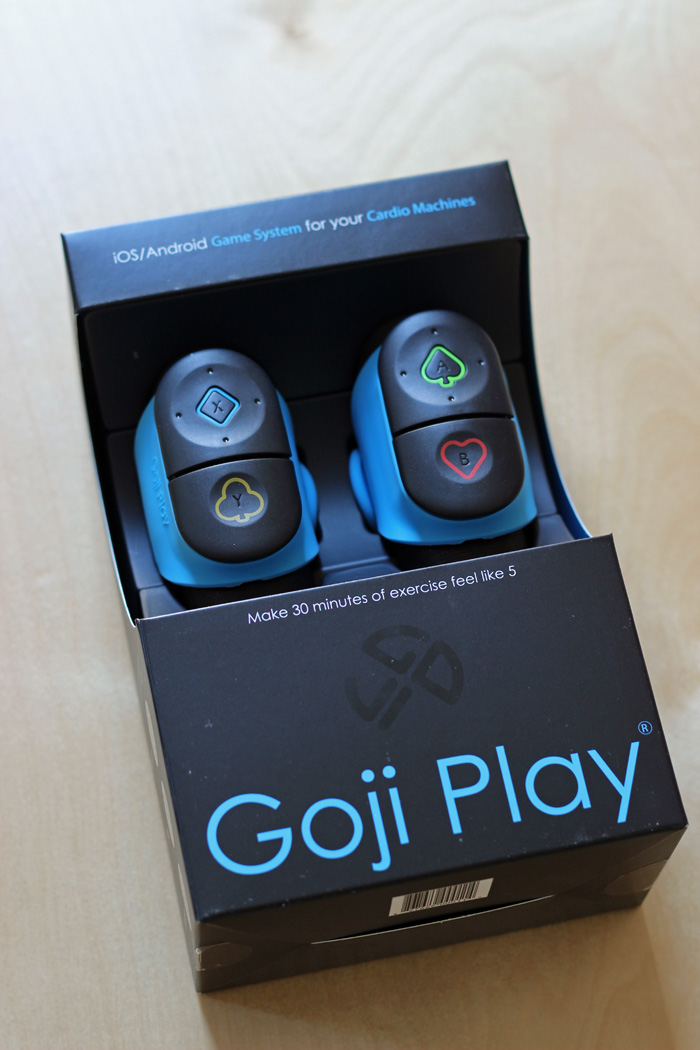 Getting Fit with Goji Play 2
Yet I KNOW that our whole family needs to get moving a little more often! My ears perked up when the folks at Blue Goji contacted me to try out their new Goji Play 2.
Goji Play 2 is a fun, creative way to get the family off the couch and exercising. Combining video games with motion sensing technology, the Goji Play 2 can turn a 30-minute workout into what feels like 5 minutes of non-stop fun.
There are a variety of games that you play while you exercise on your stationary bike, treadmill, elliptical, or other cardio exercise machine.
Goji Play 2 is proving to be motivational for our whole family. It fuses exercise with video games and transforms cardio machines into fun game-playing equipment for all fitness levels.
This gaming-exercise system is suitable for a variety of fitness and gaming levels – with games for everyone in your family (6 years and up) and varying workout levels. No need to be a gamer or a fitness expert — anyone can enjoy Goji Play, making it a great gift idea for the holidays.
You can follow the folks at Blue Goji and track their new products and fun via the #GetUpAndGojiPlay hashtag via social media. Find them on Facebook and Twitter.
Get a special discount on the Goji Play 2!

You can get $10 off the Goji Play 2 PLUS free shipping when you use the code JESSICAF10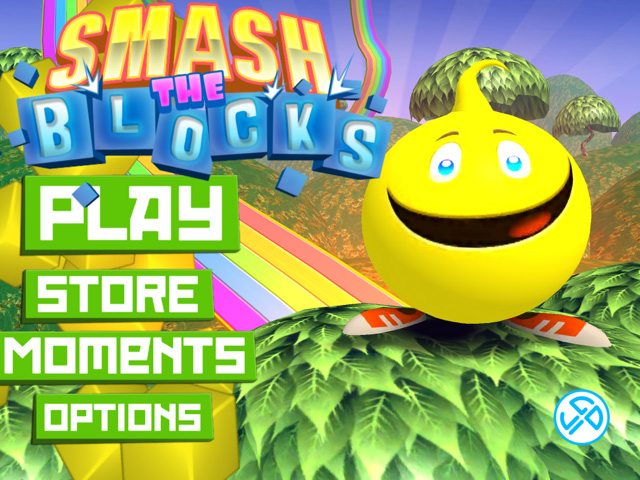 As we've already escorted one son through the teen years, I've learned a couple things. Teen boys need extra sleep, extra protein and extra food in general — and they need to get their bodies moving! So, one of my "assignments" for FishBoys13 and 15 this week was to run the Goji Play 2 through its paces on our exercise bike.
Can you imagine Mom saying, "Go play a video game — on the bike"?
Here's what they had to say:
From FishBoy15:
The controllers take a little while to get used to because of the shape and the fact that you put them on the handles of the cardio machine. The controllers seem to disconnect from the app when you switch apps or games. The best way to stay connected is to take a shortcut to the home app instead of exiting each game app. There's a little insider trick. 😉
I've played two of the games so far. Smash the Blocks is interesting. It is kinda weird because the controls were slippery. It felt like the character was on ice.
Super Moto X works really well; essentially you're riding away from another dude on a motorcycle. It is reminiscent of games like Gravity Guy and Jet Pack Joy. It's a running game app which are typically very successful. It actually gives a built-in initiative to peddle faster. It is very rewarding; it does mentally shorten the time that I am actually exercising.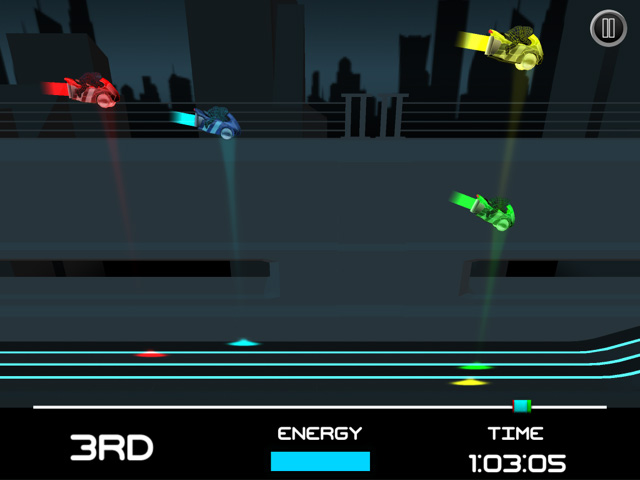 I do feel like I get a workout. It's pretty impressive. I was doubtful at first, but it is pleasantly surprising. It definitely adds an incentive to exercise.
From FishBoy13:
Connecting the device to the iPad was a little tricky and the sensitivity felt weird at first, but I got used to it. The games themselves are pretty fun. They're all different and unique which is nice.
Some of them, like Fisticuffs, feel really challenging which is really nice. You have to keep pedaling to keep the game going. In Super Moto X you go faster when you pedal. You have to pedal (on the stationary bike) in order to play the game. I like that the game challenges me to go faster.
I am really curious to see how they develop new games to go with the exercise equipment.
I think the Goji Play 2 makes me exercise more. When I'm watching videos while riding the bike, I take breaks more often, but the game requires you to keep at it. I don't want to take a break during the game because then it would stop playing.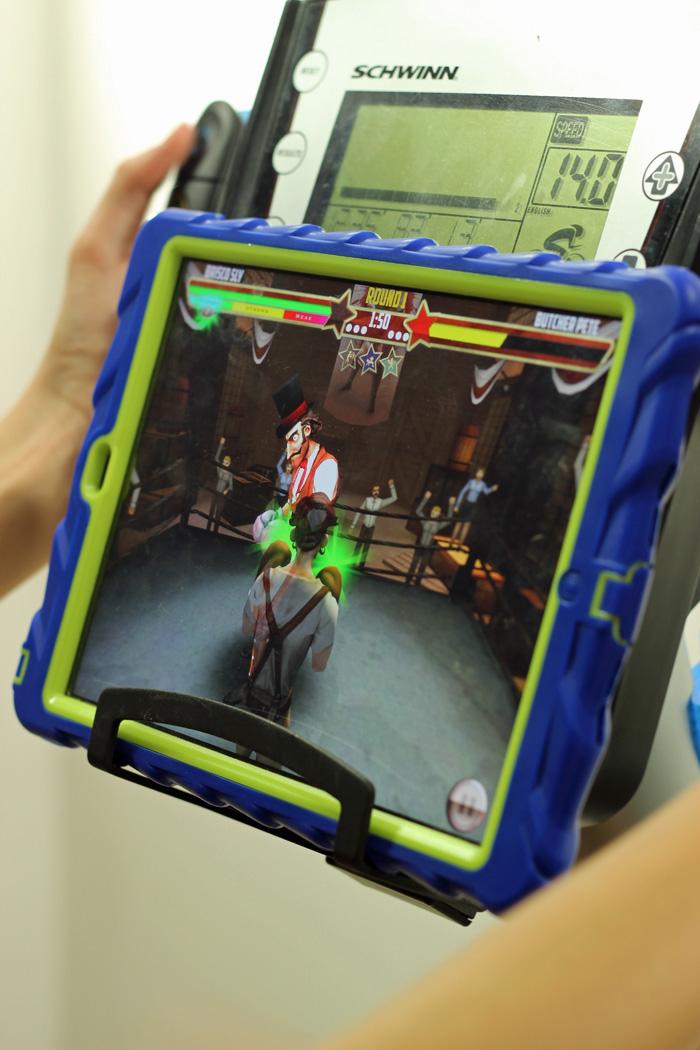 So far I like Fisticuffs the best. Each of the people you fight do different things, like dodging or punching, so you need to adjust to suit the opponent. I had a lot of trouble at first, but once I figured out how the different opponents operated, it was much better.
I think this will make me exercise a little more consistently, instead of taking breaks. I look forward to riding the bike now. Before I had to do it, now I feel like I want to do it. The Goji Play 2 makes it more fun.
So there you have it. Out of the mouths of babes! FishPapa and I haven't had as much practice as the boys, but my early trials tell me this could be my gateway to gaming. 😉 FishPapa who already loves gaming and riding the bike is thrilled with this new way to while away the time.
Get a special discount on the Goji Play 2!

You can get $10 off the Goji Play 2 PLUS free shipping when you use the code JESSICAF10
This post has been sponsored by Blue Goji. I have received complimentary product as well as compensation for my time spent writing. All opinions are my own.