Getting Free Stuff at CVS
We are a participant in the Amazon Services LLC Associates Program, an affiliate advertising program designed to provide a means for us to earn fees by linking to Amazon.com and affiliated sites. We participate in other affiliate programs as well. For more details, please see our disclosure policy.
(plus another two cans of tuna, not pictured)
Shopping at CVS has been a great way for us to shrink our budget on groceries, toiletries, and over the counter medicines. Recently, CVS has had great sales where you can "buy" things for practically free.
Here's what I bought this past week:
6 cans Bumblebee tuna (2 not pictured 'cause we had them for lunch) @.77 each = $4.62
1 Ice Cubes bubble gum $1.29
1 CVS package of diapers $5.99
2 packages @$.99 = $1.98
2 packages @$.99 = $1.98
1 Physician's Formula mascara $9.99
Subtotal was $25.85 + tax
Minus $1 Physician's Formula product
Minus $5/25 CVS purchase coupon
Paid $19.85 in ECBs and cash
Rec'd back $15.24 in new ECBs.
Paid $4.61 (+tax) for all that!
Sound too good to be true? Not quite. With some savvy shopping, you can do it too.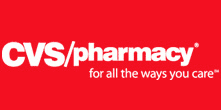 How to Start Shopping at CVS
Here's a primer that will work Sunday through Tuesday of this next week. Check your local ad, some sales may vary by region.
1. Go to CVS.
2. Sign up for an Extra Care card if you don't already have one.
3. Pick up a weekly ad. Check the dates to make sure it's the right one.
4. Look through the flyers for items that say "free after ECB's" or those that give back ECBs. Are any of these items that you or someone in your family will use? If so, choose two to three items to start. When you get to the checkstand, make sure you use your Extra Care card and have them run it before they run the items. Don't forget to double check the ad with the items to make sure you got the right brand, style, and size of the item on sale.
In this week's ad, there are great freebies. Many of the sale prices are only good Sunday through Tuesday, so plan accordingly. If you've got coupons, use them, most certainly. But, I try to make these primers easy for someone just starting out. You should be able to swing a deal without any major coupons.
Purchase the following, after checking the ad for the correct prices and varieties:
Buy two Skittles or Starburst @ $.89 each = $1.78
Buy one box CVS ibuprofen @$3.29 each = $3.29
Your total should be $5.07 + tax.
You will pay out $5.07(+tax), but receive back on your register receipt coupons or "Extra Care Bucks" (ECBs) totalling $5.07.
You basically got those items for "free".
The ECBs are good for about a month's time. Don't lose them!
Now, if you spend your ECBs wisely, you will continue to save money on your pharmacy purchases. If there are other items on sale that you need or will use eventually, purchase those. If you have manufacturers coupons, so much the better. Try to buy things that you have to have or items that generate more ECBs. This is called "rolling your ECBs."
Now, you could do the following:
Buy two packages of Papermate pens @$.99 each= $1.98
Buy 1 bottle Clorox bleach $1.99
Buy 1 Mennen deodorant $2.49
Your total will be $6.46 + tax
Pay with the $5.07 in ECB coupons.
Pay the remaining $1.39 + tax.
Get back another $3.98 in ECBs
This means that after the two transactions, you've shelled out $6.46 (+tax) out of pocket. You have 2 packs of pens, 2 candies, an ibuprofen, bottle of beach, and a deodorant, and you still have $3.98 in ECBs to spend on future transactions. That is a great bargain! You paid about $2.50 for all those items. It doesn't get much cheaper than that.
It took some time and some cash on hand, but you got those items for PRACTICALLY FREE!
You will learn the system after a little practice (and a lot of math). After a few tries, you'll be gathering all you need in toiletries, OTC meds, and other drugstore items for just pennies.
Money Saving Mom regularly reports the weekly deals at CVS, so be sure to check out her site!